Te Wiki Aroā mō Ngā Karanga Tūranga Hāhi a Motu ki Aotearoa, 6-13 Ākuhata 2017
WelCom August 2017:
"The harvest is plentiful, but the labourers are few; therefore ask the Lord of the harvest to send out labourers into his harvest" – Matthew 9:37-38.
Our baptism calls us to holiness. We live out this call through marriage, single life, priesthood or consecrated life. National Vocations Awareness Week, an annual event set aside by the Bishops of New Zealand, focuses our attention on all forms of vocation in the Church. The stories on these pages illustrate what it means to live as: a diocesan priest (a priest who make promises of celibacy and obedience to the bishop); and a religious brother, sister, or priest – those who take vows of poverty, celibacy and obedience and belong to particular religious congregations.
---
To Be Priest Today
Fr Neil Vaney sm
The bridge-builder
One of the earliest terms for the popes, taken from the Roman Emperor, was Pontifex Maximus, meaning 'great bridge-builder'. It seems a fine description for the role of the priest in today's Church.
Pre-flood life
It is hard to be a priest today because since the 1950s the river banks have shifted. When I was growing up, though invisible to most then, a social transformation was taking place. We lived in the state-housing area in Wellington's Karori; every house held a family, all with their birth parents. Jobs often lasted a life-time; not many families went to church on Sunday but most would have paid lip-service to common values of honesty, fidelity to one's spouse, and care for your neighbours. In my seventh-form year at St Pat's (of about 30 students) every student came from a Catholic family; one had a widowed mother, one a divorced father.
I grew up in a Church of comfortably fixed beliefs. In the schools I attended were many young and energetic sisters, brothers and priests. The pope and the Vatican were distant but unquestioned. All around me was the certainty of a spiritual world accessible by prayer and the sacraments, shored up by belief in a demanding but forgiving God.
After the floods
This entire landscape has been ravaged and swept over by a succession of social and religious deluges. The families have migrated from Wavell St in Karori, which is now full of flats or elderly couples. Despite struggles to live out their Catholic character few integrated schools can boast a youthful priest or religious on the staff. Television, newspaper and social media resonate with scepticism about moral values; to follow one's own deepest feelings and needs is the elixir of life. Suburbs are full of single-parent and reconstituted families; sexual preferences are increasingly more diverse and divergent. New technologies are the de facto credo while traditional Churches are seen as tainted and discredited because of sexual abuse.
A postdiluvian priesthood
To be a priest today demands having piles sunk deep in both sides of the flood plain. It is to live in the culture of two different worlds. The modern priest relates easily to broken families, often his own too. He loves and supports the divorced and sexually ambivalent. He has a firm acquaintance with the world of technology but does not worship it; he knows it confers blessings but carries the plague too. He stands for social justice, resisting the propaganda that sees the growing gap between rich and poor as unfortunate but inevitable. He struggles to remain deeply rooted in prayer, immersed in a deep sense of God, surrounded by those with no explicit religious belief or home.
Paradoxically, in such a world a call to be a priest is a wondrous vocation. It means bringing a sense of God and meaning in life to an otherwise frantic and sometimes empty existence. It sustains many people who struggle to uphold belief in the value of family, children and life itself. It provides a model of hope where sometimes little exists. To be a priest today is a brave and lonely place to be but one rich in rewards and possibilities. On the flood plains there is new soil to be tilled and replanted, rich with the possibility of unsuspected crops.
Fr Neil Vaney sm is a Marist priest and is the Director of the Catholic Enquiry Centre.
---
Diocesan Seminarians
Fr Simon Story
We have four great young seminarians for the Palmerston North Diocese currently studying at Holy Cross Seminary – Simone Masanga, Thomas Dravitzki, Trung Nguyen and Vui Hoang. These young men spend a couple of weeks in different parishes around the diocese during semester breaks and Vui is on pastoral placement in Stratford for the entire year.
Their presence in our faith communities and schools hopefully interests other young people to consider religious life or diocesan priesthood. The priests are aware of the significance a tap on the shoulder has in discovering the gift of a calling.
It is the personal approach that motivates most young adults to honestly consider whether their vocation might be to priesthood or religious life. The Holy Spirit sometimes needs us to open the door. We hope all parishioners can play their vital part in this task.
For information about priest vocations for the Palmerston North Diocese contact Fr Bryan Buenger
at bryanbuenger@cs.com or Fr Simon Story at simontstory@gmail.com. For the Wellington Archdiocese contact Fr Patrick Bridgman at p.bridgman@wn.catholic.org.nz or Fr David Dowling at frdavidd@gmail.com
---
PAUSE, ME TŪ is a vocations retreat for those discerning a call to the diocesan priesthood or religious life as a Priest, Brother or Sister. Join Bishop Charles Drennan, Sr Clare O'Connor and others at Magnificat Community in Featherston from Friday 1 to Sunday 3 September 2017
for a time of reflection or whakaaroaro, prayer or karakia, and korero. For details or enquiries, email bishop-pa@pndiocese.org.nz. All are welcome.
---
Sisters of Our Lady of the Missions
Sr Colleen Edgecombe rndm
Do you feel a strong call to do something special for God and others? Would you like to share your life with women who pray and work together to serve people in need? Do you want to be a missionary?
We are Sisters of Our Lady of the Missions – RNDM – an international missionary congregation with communities of Sisters working in many countries around the world.
Sharing community life and praying together is very important in our religious life today. These two essential parts of our life fit in balance alongside our missionary tasks of each day. As a member of our Congregation we have opportunities to extend our qualifications in our area of missionary work. We then use this knowledge and training in our particular missionary work among women and children.
When a young woman comes to join us she spends six months to a year in a community of sisters as a Postulant. She will learn about our Congregation, prayer, and community life and study the scriptures. If she wishes to continue then she becomes a member of our Congregation as a Novice for two years. Living with other young women in our Novitiate she will concentrate on deepening her prayer and community life, her understanding of our Congregation and spirituality and have an opportunity to experience some missionary work.
As a Sister of Our Lady of the Missions, I have been gifted with the opportunity to be immersed in the heart of God and to share life with my RNDM Sisters and the people and friends in my ministry.
Are you interested? Phone Sr Carmel Cole on 029 939-1232 or Sr Colleen Edgecombe on 029 939-1231. www.rndm.org
The Sisters of the Missions came from France to Christchurch in 1868. Foundress Euphrasie Barbier's passion was to take the gospel to far places in the world and to bring education and opportunities for all peoples particularly women and children and the marginalised. Today, Sisters of the Missions are in Kenya and Senegal, Bangladesh, India, Myanmar, Philippines and Vietnam, British Isles and Ireland, France and Canada, Bolivia and Peru, Australia, Papua New Guinea, Sudan, Samoa and New Zealand.
---
Lord. Show Me How
Fr Bryan Buenger
Ten years ago, I was a secondary-school teacher in Phoenix, Arizona. I loved the job; I looked forward to going to 'work' every day. But there was still something missing…
I was also significantly involved with parish life. Life Teen, Steubenville Youth Conferences, and the RCIA programme were part of my 'volunteer hours'; as well as a growing prayer life – focused on Adoration of the Blessed Sacrament – and studying Scripture.
One day before sunrise in Adoration, the answer came to me as to what was missing – what I needed to do. That need was to answer the call God had put into my heart 30 years previous; a calling to which my answer was always 'not yet, Lord'. All of it was working together – Adoration, prayer, and the orthodox teachings of the Kino Institute in the Diocese of Phoenix, to bring me to the place where I finally said, 'Yes, Lord. Show me how'. He did, and eventually I was ordained to the priesthood.
That's not to say it was easy. I had a good life in typical American style – two cars, nice house, great job. How could I give it all up at age 48?
A little research let me know I wasn't alone. Many men are answering 'the call' later in life to become deacons – as they are married. For single men, there are seminaries in the US specifically tailored for 'late vocations', and they are full.
While I can trace the 'calling' way back to age 12, I'm grateful the Lord didn't give up on me and I'm grateful I had the opportunity to 'be in the world'; but now ever more grateful not to be 'of the world'.
To anyone feeling a nudge – or a strong yank – to serve the Lord in religious life or ordained ministry, regardless of age, seek Him in prayer, spend time in Adoration, call on the Blessed Mother, study, and get involved in your parish. You won't be sorry…I'm certainly not.
Fr Bryan Buenger is Administrator of Tararua Pastoral Area. He has recently been appointed Vocations Director for the Diocese of Palmerston North, taking over from Fr Simon Story in this role.
---
My Journey as a Sister of Compassion
Sr Josefa Tikoisolome dolc
My life is an amazing story which began in Fiji. After 50 years as a Sister of Compassion, I can only say 'Thank God' and acknowledge my humble beginnings.
I had never met the Sisters of Compassion or known anything about them. It was the word 'compassion' that attracted me.
There are many ways of life and of how people experience the love of God, and for me being a Religious Sister was the way.
What motivated me 50 years ago continues to motivate me today. There is a hunger for justice and right relationship and there is a longing to respond to the needs of the present time.
We Sisters are celebrating paradox these days. Just as our numbers are getting fewer, the table we sit at, so to speak, is getting bigger and bigger. Whether it's our volunteers at the Soup Kitchen, directors of our various Boards, or staff at our Homes and Centres, we all in fact embrace the Mission of Jesus in the spirit of Suzanne Aubert, and it's together we make the difference.
Suzanne Aubert taught us our life is a life of love. We hope to continue to keep the dream alive and these days it often means simply 'being there' – being what Catholic theologian Jean Vanier would call 'experts at being present'. We take time; we might be seen to be wasting time. However, every encounter is enriching and a moment of grace.
The challenge is for our younger people to take up the calling, to have the commitment, the spirituality, the social vision, and the prophetic presence to take Religious Life into the future.
Compassion is my leading light – the JOY is not so much in what I have given but in all that I have received from the people I encounter on, my journey.
Sr Josefa Tikoisolomone dolc resides at the Home of Compassion, Island Bay, Wellington.
---
Marist Brothers
Br Kevin Dobbyn fms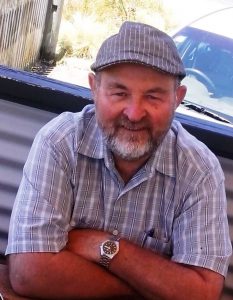 St Marcellin Champagnat's Brothers – like other vowed religious – are people on the search for God. For us, this happens living in community with like-minded men. Our commitment spills over into compassion for others, especially those in need.
We are returning to our original name: Little Brothers of Mary. Like Mary, we work alongside people to respond to our baptismal call as in Matthew 23:9, in which, like Sisters, we are all brothers and sisters in Christ.
Marist Brothers are still involved as educators including as teachers, youth educators, scripture scholars, prison and hospital chaplains, counsellors, alternative education, spiritual directors and retreat leaders.
Celebrating our bicentennial this year we have much to be thankful for. But we look forward in hope to the future. Are there young people still interested in religious life today? Most certainly, but not in past numbers because, as the Church today, we recognise the vocations of all the baptised. None is greater or less than any other and all are called to discipleship, to not only follow Jesus, but to become Christ for one another.
Religious life always began with the founder of this or that congregation or order seeing a need. More and more, the poor are still with us, and in different ways to the past. Young adults I know are attracted by the peripheries – by 'cool stuff'. In my recent work in vocation ministry, I've emphasised to young men the need to go to the edges. That's why the Pacific is a special place for us, and why in New Zealand, we now have a community in Kaikohe. While we are educators, it means so much more than teaching. It also means, world-wide, we now have international communities to witness as lively faith communities across ethnic divisions. Surely that's the meaning of being 'catholic' and Church.
Yes, there are young people interested in exploring our spirituality today, as Champagnat Lay Marists. And there are young men interested in the possibility of being Brothers. Join the Brothers and see the world – AS JESUS DOES!
Email us at vocations.fms.nz@gmail.com and Facebook us at www.facebook.com/fmspacificdistrict/
---
Marists and the Society of Mary
"The Society of Mary exists in Aotearoa – New Zealand to proclaim the Gospel as Mary did so that it may be inculturated by the people of our time."
Fr Tim Duckworth sm
Marists take Mary as their model as she worked alongside Jesus making sure he was available to help others.
Marists were the first Catholic missionaries in New Zealand. When this country was beginning to be settled from Europe, the pope wanted the Church to begin here too both for Māori and settlers. They established schools, parishes and other infrastructure and some were early bishops.
Today, they focus on work others might consider on the edge of society and the Church. We work in parishes and schools, with youth, Māori, the environment, in city and business situations, in music, art, spirituality ministry, hospitals and publishing. Education and young people are key works.
In Wellington, Marists work at St Patrick's College Town and Silverstream and St Mary of the Angels, central city church.
To be a Marist one needs to be prepared to answer the call as Mary did, and to work where needs are great and workers few. Marists can also be found in remote areas, among the poor and where the needs are greatest. Marists still work as missionaries.
The Marist Seminary in Auckland is the training centre for those preparing for Marist religious life and the priesthood. Some formation is also at Good Shepherd Theological College in Auckland, and some in Asia and Europe. Any young man wanting to join the Society of Mary would need a good brain, a sense of adventure and a willingness to work in challenging places.
Go to sm.org.nz and maristseminary.org.nz for more information about Marist vocational programmes.
---
Call of a Diocesan Priest
Fr Bernard O'Donnell
A Diocesan priest does not belong to a Religious Order. He is associated with a particular Diocese in which he works to build up the Church. He will be allocated to a certain area, but also is concerned about the needs of the Diocese so that the 'whole People of God' are served with his talents.
Diocesan priests are the ones we commonly meet as they work in a parish, representing the Bishop of the Diocese in that particular place. Their spirituality is based on working with the Christian community. The priest provides the Sacraments; and preaching, counselling, and caring are his path to God. He also develops his spiritual life with prayer, the Divine Office, spiritual reading as other professional religious do.
Why not enquire about it at least and see if you can take on this responsibility? While is not the most popular calling these days – even the Christian community and your closest relations may not encourage you – the call of God is powerful.
There is still the view being a priest is somehow for so-called 'pious' guys but once you feel called, with your co-operation, the right attitudes and good support God will do the rest.
---
Holy Cross Seminary
Fr Brendan Ward
Holy Cross Seminary is the national seminary for the education and formation of diocesan priests for the Catholic Church in New Zealand.
An applicant can contact a local priest, who forwards the enquiry to the diocesan vocations director. After completion of background enquiries and personal history, and prayerful discernment by the applicant, the vocations director presents his credentials to the local bishop who decides whether or not to accept the applicant for entrance to the seminary. After ordination, priests usually return to the bishop who supported them for training and to whom they are ultimately responsible.
Numbers of new entrants vary. During 1998–2012 there were 92, of which 36 were ordained. During 2013 to 2017 there were 30 new entrants. Three have already been ordained after first being partly trained elsewhere, and 22 remain in formation.
Ministry today for diocesan priests tends to be more in 'maintenance' rather than 'mission' mode. Diocesan priesthood compared to the charism of Religious priests could be characterised as more Pauline in nature than Petrine, more generalist than specialist.
Fr Brendan Ward is the Rector at Holy Cross Seminary. Email: rector@holycross.org.nz or visit www.holycross.org.nz