WelCom April 2020:
Sr Sue Cosgrove dolc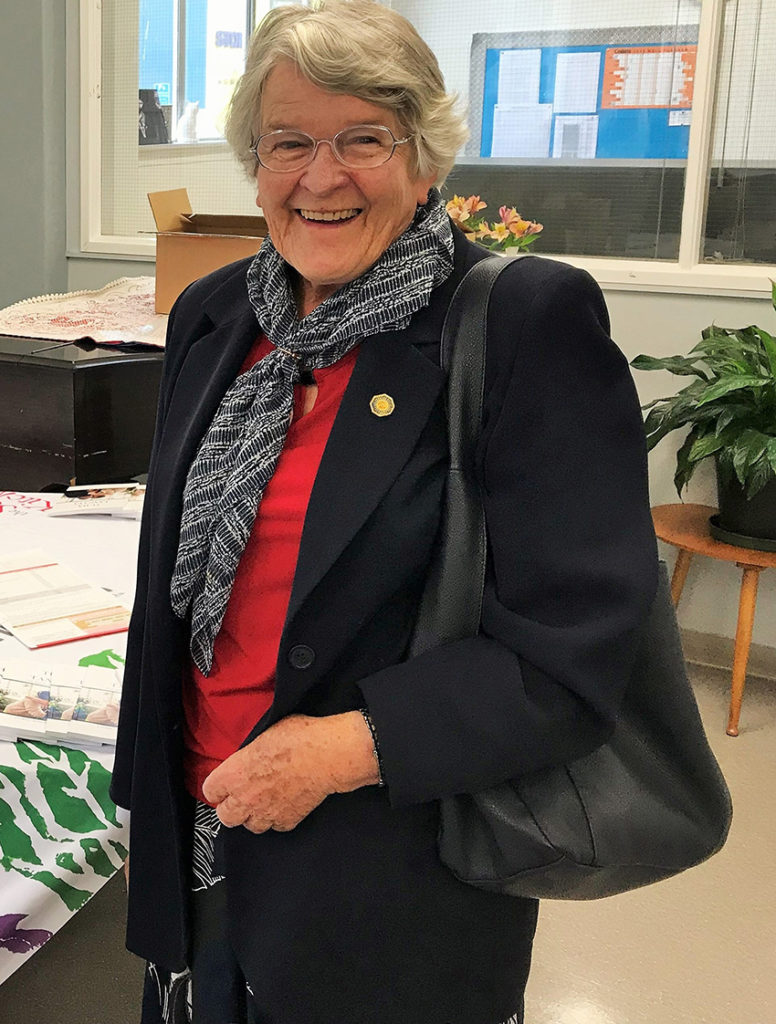 Sr Catherine Hannan dolc, who lived a life of compassion and service to the disadvantaged for more than 60 years, passed away in March.
Catherine Hannan was born in New Plymouth in 1935 and joined the Sisters of Compassion in 1953. After her profession, she completed her teacher training and taught at Homes of Compassion at Island Bay, Carterton, Hiruhārama-Jerusalem, Ranana and Wilcannia, Australia. She was a senior social worker at Catholic Social Services in Wellington for several years and was chaplain at Arohata Women's Prison.
Sr Catherine had major leadership responsibilities during a time of great change for her religious order, leading the Sisters of Compassion from 1986 to 1999.
Following her leadership term, Sr Catherine was the chair of the board for Caritas and represented Caritas New Zealand at the Asian Partnership for Human Development. This took her to countries in Asia to review projects they were founding, including sustainable agriculture, empowerment of poor women and implementing ways to counteract human trafficking.
She served as a member of the Wellington Catholic Archdiocese Pastoral Council and was a member of the Wellington Archdiocesan Justice and Peace Commission. She was part of a Church social justice watch group that presented submissions to Parliamentary Select Committees on the Employment Relations Bill, Prostitution Reform Bill and the Responsible Gambling Bill.
Sr Catherine served on the board of Challenge 2000 and was a founding member and Trustee of the Wellington Homeless Women's Trust.
For a number of years she worked at the Compassion Centre Soup Kitchen in Wellington and in 2014 and 2015 she was President of the Wellington South Rotary Club. She was awarded a QSM for services to the community in the New Year Honours this year.
Sr Catherine wrote in an article for WelCom: 'My life has become an adventure into love, a passion, a spiralling down into the mystery of God, a God search that consumes more and more of my being. It is not only that the love of God is the impelling force but I am endeavouring to give truth to St Paul's words "I live now, not I, but Christ lives in me". Would I do it again? I would want to do no other.'