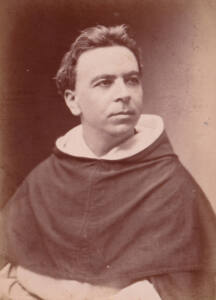 WelCom June/July 2023
Henri Didon, a famous 19th century Dominican friar in France, was the person who first came up with the Olympic motto Faster, Higher, Stronger (Citius, Altius, Fortius).
Didon (1840–1900) entered sports history through his friendship with Pierre de Coubertin (1863–1937), the founder of the International Olympic Committee (IOC). Historian Yvon Tranvouez, who is finishing a biography of Didon for release in time for next year's Summer Games in Paris, said the two men met in the French capital on 2 January, 1891.
At the time, Didon was in charge of a secondary boarding school run by his Dominican order and Baron de Coubertin wanted him to help form an athletic league that would include teams from both Catholic and public schools. The Dominican agreed and came up with a Latin motto that would be emblazoned on the athletes' uniforms: Citius, Altius, Fortius. When de Coubertin founded the IOC in 1896, he adopted the motto for the Olympic Games.
Some say Didon chose altius (higher) with a spiritual notion in mind. But Tranvouez, who is professor emeritus of contemporary history at the University of Brest, is not convinced by this interpretation.
'The essential thing for Fr Didon was always to reconcile the Church and modern society. He accepted competitions between schools because he saw it as a way to bring the Church closer to the French Republic,' stressed Tranvouez. 'A disciple of Henri Lacordaire, also a Dominican, he was above all a liberal Catholic,' he said.
Source: La Croix International