WelCom September 2020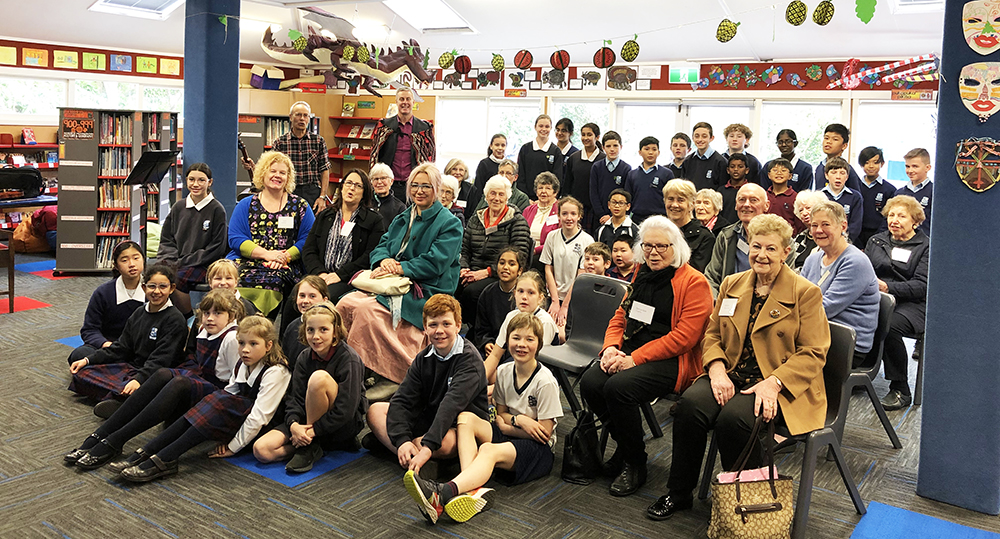 Students and staff at St Benedict's School, Khandallah, welcomed Onslow Catholic Women's League (OCWL) members on a visit to their school, 4 August.
'We were blessed and delighted to host their visit,' said principal Michael Hinds. 'Many of the 20-strong group continue to have strong ties with St Benedict's School, either as a former student – and in one case, a founding student in 1952; or a parent of either current or past students; and even grandparents of students at our school.'
'It was a joyful trip down memory lane as stories of years gone by were retold and long-lost connections rekindled.'
Mr Hinds said, 'For the enjoyment of the OCWL, our NZ Sign Language Group signed a song, while our Music Group also performed for our guests. I am grateful to our student leaders who welcomed, chaperoned, tour-guided and spoke to the visitors about their own schooling experiences, learning and time at St Benedict's School.
'A big thank you to these wonderful parishioners, along with OCWL members Mrs Margaret Dunne and Mrs Sam Walker for helping to oversee the organisation of this special experience,' Michael Hinds said.