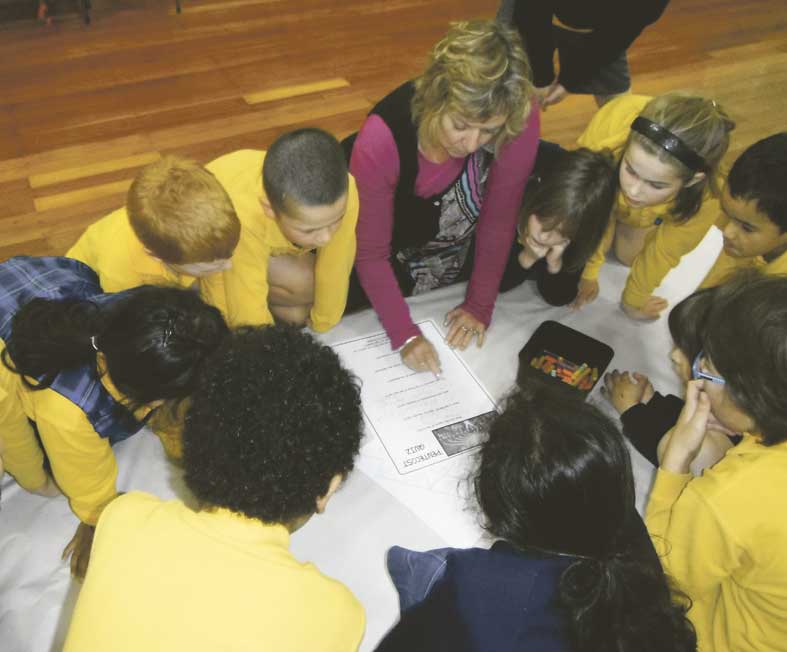 July 2014
Schools

Jacinta Cousins
On the Friday before Pentecost Sunday all the staff and students at Our Lady Of Lourdes School in Palmerston North celebrated Pentecost by holding a surprise birthday party.
Jane Dravitzki, Director of Religious Studies, and several of our senior students decorated the hall prior to the arrival of the students.
As we entered the hall everyone had to pass through two lowing fans, which had blue streamers attached.
This represented the wind that the apostles felt when the Holy Spirit entered the room they were gathered in.
The prayer table in the centre of the hall was decorated in Pentecost coloured cloths and dozens of red, yellow and orange balloons engulfed the room.
We were all invited to sit at special tables and started our party with a short prayer liturgy. Miss Dravitzki lit the oil candle centre piece, which had a really strong flame just like the tongues of fire and read the Gospel passage about Pentecost from the Bible.
Following that, we watched the Pentecost in 2 Minutes YouTube clip and were directed to listen and watch carefully as it had all the answers to the quiz we were to do next.
While we did the quiz we enjoyed popcorn and each others' company.
Being in our whanau groups meant we were with students from all levels of the school. The older students were able to help and look after the younger ones.
We made Pentecost party hats and sang This Little Light of Mine. Each class was gifted a special candle as a reminder to be a disciple of Christ and to let our light shine.
Once we were finished we lit the candle on the Pentecost cake, sang Happy Birthday to the church and then let off our party poppers in jubilation.