Feature
Will Warren
September 2013
On a gloomy, wet Friday evening in mid-July a group of young adults left Palmerston North for the Magnificat Retreat Centre in Featherston for the Passionist Young Adult retreat.
This was my second experience of the warm, friendly environment of a Passionist retreat. Australian Jo McDade led us in a weekend of prayer, fellowship and reflection on the theme of 'Yesterday, Today and Tomorrow'.
In the context of Passionist spirituality, Jo kept the sessions relaxed and thought-provoking, providing everyone with an opportunity to reflect on what had been, what is happening and what is to come in our lives.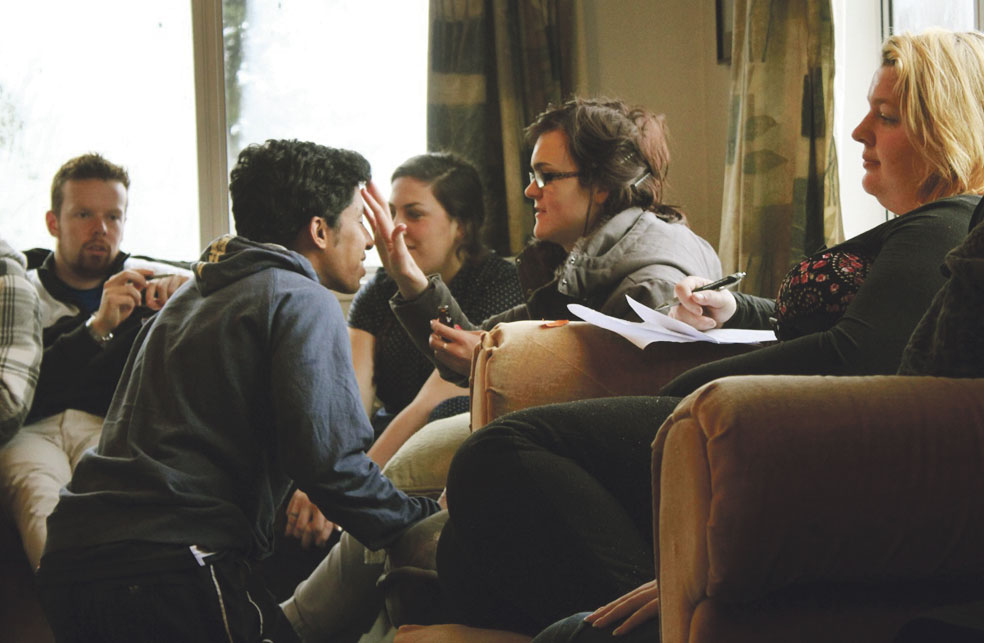 Similarly, Chris Duthie-Jung explored what it means to be a young Catholic in New Zealand today, using excerpts from his doctoral research.
The time spent with friends old and new, sharing amazing food, prayer, laughs and even a low-key game of poker further cemented the belief that the Passionist Young Adult retreat is not to be missed on the Catholic young adult calendar.
Roll on the 2014 retreat!