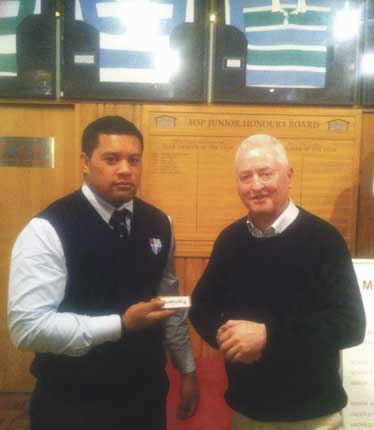 July 2014
News

John Holden
Pictured below is Fr Barry Scannell, Parish Priest of St Mary of the Angels, Wellington, with Sefo Setefano, the Marist St Pat's premier player of the day on 24 May 2014.
Father Barry is the recently appointed Chaplain to the Marist St Pat's team and includes in his pastoral responsibilities his chaplaincy for this popular Wellington rugby club.
'I support the players, administrators and supporters of Marist St Pat's, a club which has such a long and rich tradition.'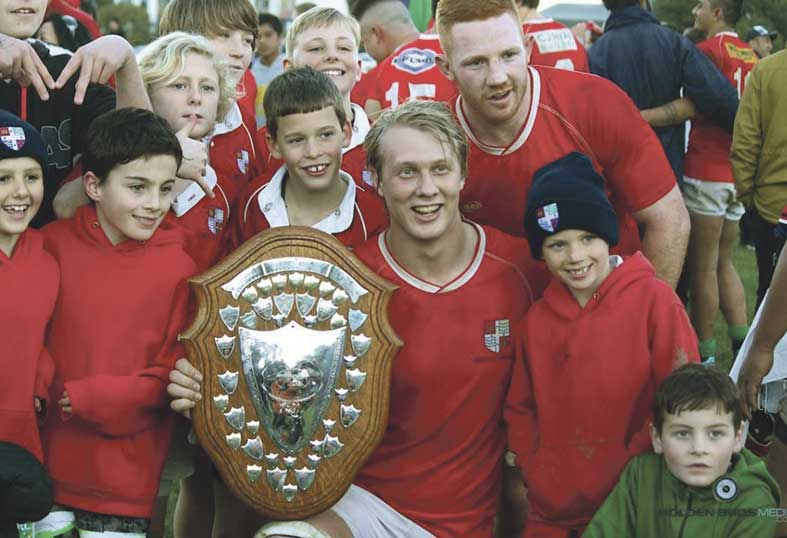 As a past player for MSP, Fr Barry has reconnected with many familiar faces since taking over the chaplaincy following the death of Father Brian O'Connell sm last year.
After many years away from the capital Fr Barry is enjoying being back in Wellington and part of the rugby scene.
A special moment for him was the Swindale Shield win by the Premier team over Queen's Birthday weekend.
'There were many 'Hail Mary's in the last few minutes of that match as Tawa edged closer but the final whistle came in time,' said Fr Barry.