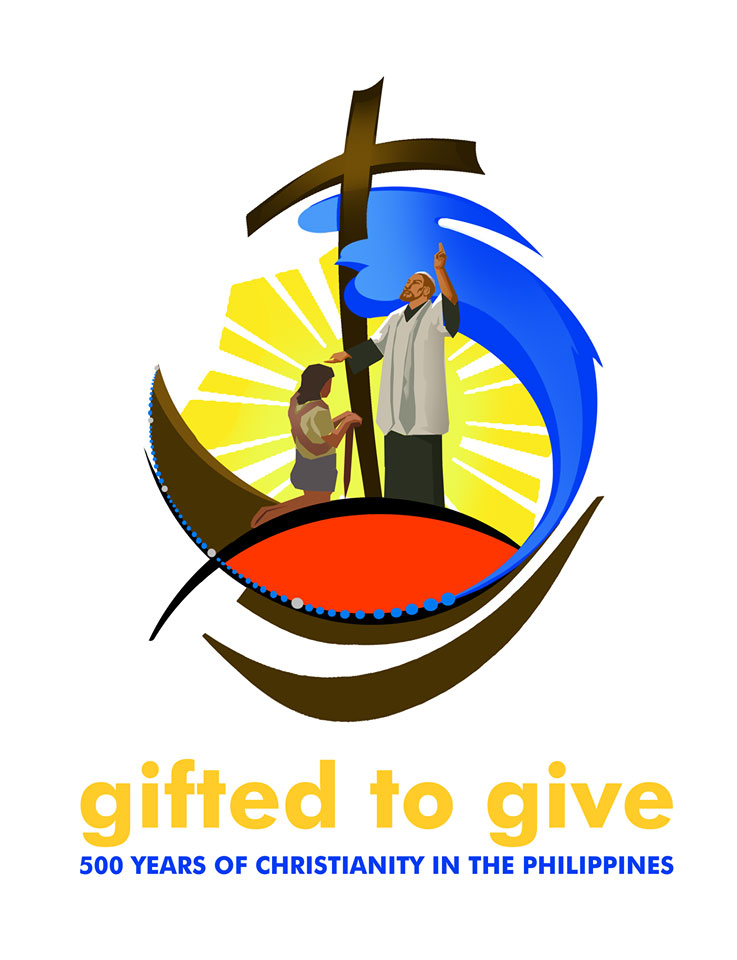 WelCom November 2019
Christianity was brought to the Philippines in 1521 when the Portuguese explorer, Ferdinand Magellan, landed there, heading a Spanish expedition in his bid to reach the East Indies, sailing west.
The Catholic Bishops' Conference of the Philippines (CBCP) has released the official theme and logo for the 500th anniversary of the arrival of Christianity, which will be marked in 2021.
'Gifted to Give', taken from Matthew's Gospel (10:8), is the theme. The theme and logo of the celebration, dubbed '500YOC', was approved by the members of the permanent council of the CBCP on September 18, 2019.
The various elements of the logo include a cross, a ship, the sun, a rosary, among others. The cross planted by Magellan on the island of Cebu signifies Christianity and serves as the mast of a ship. The ship represents the navigators of the expedition that brought the faith to the island. It also signifies the Church and its sacraments. A dove symbolises the Holy Spirit, which shares the 'Divine Life' in the sacrament of baptism. It also looks like a cloud that manifests the presence of God.
Manila Auxiliary Bishop Broderick Pabillo, chairman of the Episcopal Commission on the Laity, said the 2021 observance 'is a reminder of how Filipinos embraced the Catholic faith.'
'It is not a reminder of how we were colonised but of how Filipinos embraced Catholicism,' and that 'colonisation and the arrival of Christianity in the country are two different things.'
After Magellan, landed there in 1521, the Philippine archipelago, which was named after King Philip II, became a colony of Spain until 1898.