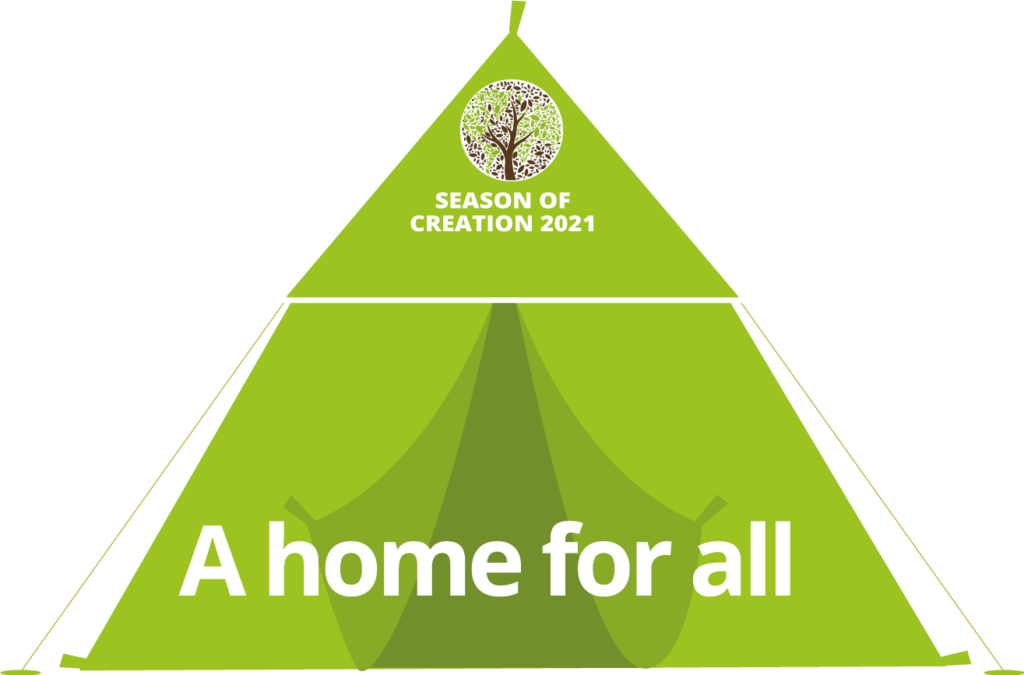 NauMai September 2021
The World Day of Prayer also falls at the beginning of the Season of Creation – from 1 September until 4 October, the feast of St Francis of Assisi. This is an ecumenical season dedicated to prayer for the protection of creation and the promotion of sustainable lifestyles. Thousands around the world join in prayer for a time of restoration and hope, a jubilee for our Earth, and to discover radically new ways of living with creation and take action for our common home.
Every year the Season of Creation also features a new theme and a new logo for everyone to unite around to care for God's creation. This year's theme is 'A home for all? Renewing the Oikos of God'; and the logo reflects that theme as it's Abraham's tent, which symbolises 'a home for all'.
In ancient Greek, Oikos means 'house' or 'family'. By framing the 2021 Season of Creation theme around the concept of oikos, we celebrate the integral web of relationships that the sustain the well-being of the Earth.
Amid crises that have shaken our world, globally we have been awakened to the urgent need to heal our relationships with creation and with each other during the ecumenical Season of Creation.
Learn more at: seasonofcreation.org