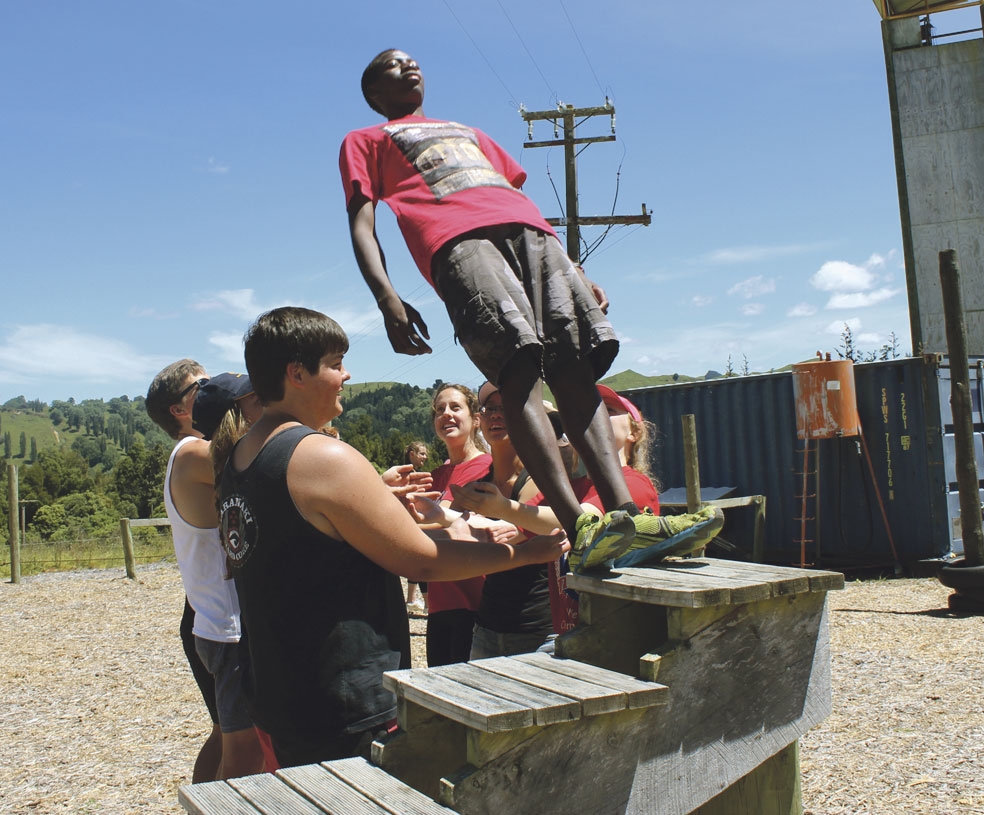 Palmerston North

March 2014
Kathleen Field
The Young Catholic Leader programme in the Diocese of Palmerston North continues to grow in popularity and diversity.
Begun in the diocese in 2011 with 29 Year 12 students from Catholic colleges, it has grown to 52 young people at last December's camp, five of whom were from nonCatholic colleges.
The programme has morphed a little, too. All the great aspects of Fr Mark Wall sm's original programme continue – group work, personal challenge, taking responsibility for creating community and for leading prayer and liturgy. But, with the highropes course out of action, we devised instead a series of rotations for day four. These explore stress from every aspect of the holistic model of health, Te whare tapa wha – spiritual, intellectual, emotional and physical.
The young leaders pray a labyrinth and take an Emmaus walk, consider how to plan their time effectively, share in a story of emotional stress and deal with the physical stress of rock climbing and abseiling.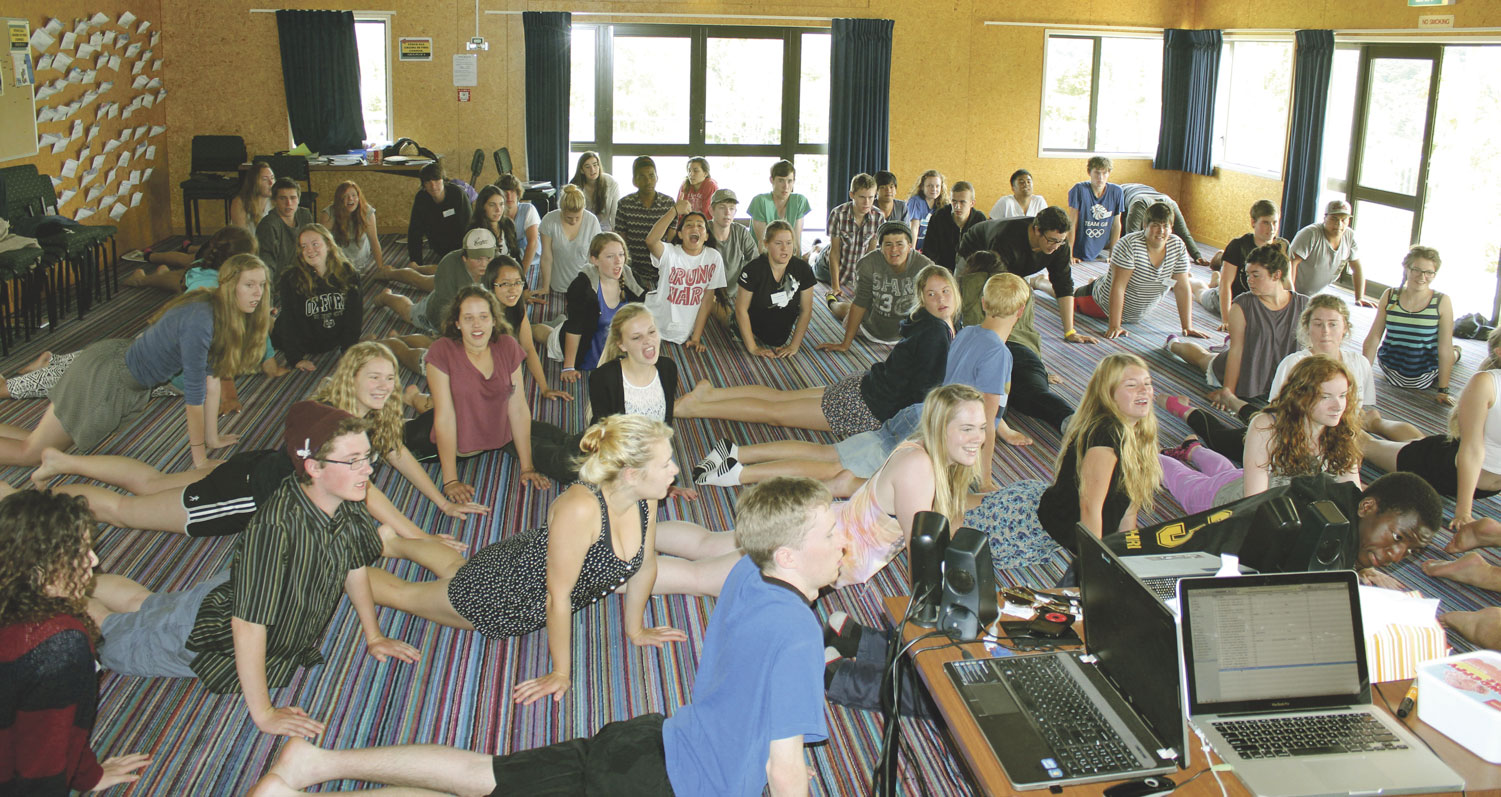 As a YCL leader, what amazes me most about this programme is the incredible journey the young people go on throughout the course.
Their initial approach to the programme can be anything from shy and tentative to outright reluctant.
They leave full of confidence, enthused and ready to lead their schools.
Some participants' comments after the course:
'It's changed the way I see things. It's helped me be more courageous which is a big deal for me.'
'I have learnt how to relate to people better, better ways to lead which will help me for senior leadership year.'