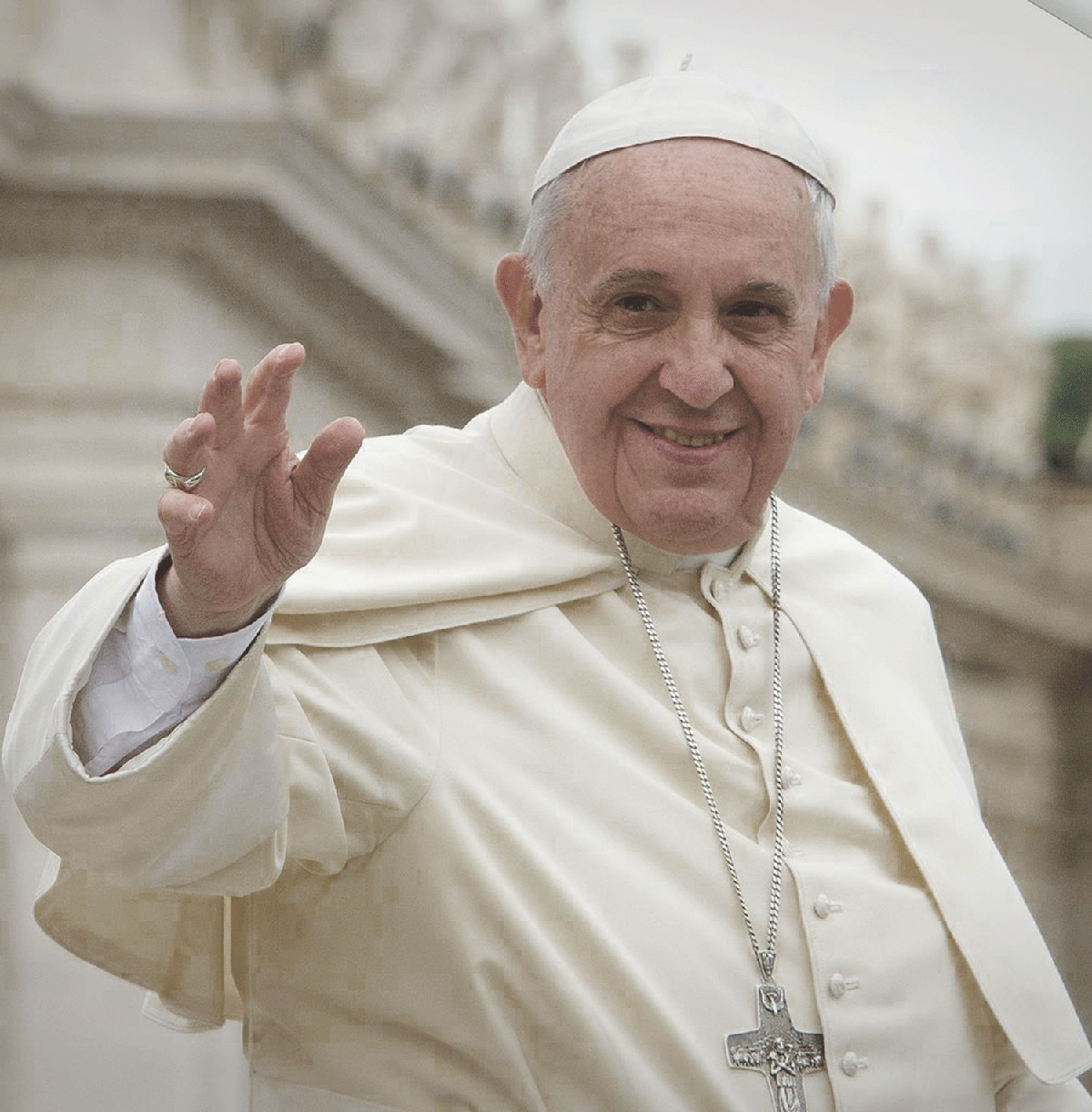 July 2015
News
In his much anticipated encyclical letter directed at 'every person living on this planet', Pope Francis states that serious attention to environmental destruction is the collective responsibility of us all.
He calls for our urgent need to heed the warnings of climate-change experts and sound scientific consensus about environmental destruction and asks that we transform our lifestyle for the collective good.
We need to cut waste, end our throwaway culture, slow down and look at progress in a different way.
Simone Olsen
Pope Francis' environmental encyclical Laudato Si' – Praise be to you, released 19 June 2015, quotes the New Zealand Catholic Bishops' Statement on the Environment 2006, and amplifies the cry of the poor and the earth.
Cardinal John Dew, president of the New Zealand Catholic Bishops Conference, said on behalf of the Bishops, 'We are humbled to have been quoted [para 95]. Pope Francis echoes our comments that the environment is a collective good and the responsibility of us all, and the overconsumption of resources by the rich robs poor nations and future generations of what they need to survive.
'With the theme "care for our common home", Pope Francis addresses this message to everyone worldwide. He describes us as one human family and acknowledges all those who have advocated for addressing these issues and as such have contributed to this body of thought,' said Cardinal John.
Heard throughout the document is a call to all those who live on this planet to heed these words.
'Emphasising urgency, Pope Francis describes the environmental issues evident throughout the globe as today's reality, not a problem for tomorrow. He calls for bold solutions that are mindful of what will be left for future generations.
'It is a consistent message about life – the whole planet and all that inhabits the earth.
'He states all things within our common home are interrelated, including the most fragile ecosystems, creatures, and human beings – as well as the children who are eliminated because they are unwanted or inconvenient.'
Describing the encyclical, Bishop Charles Drennan said, 'Pope Francis has taken a very holistic approach to describing the immense and urgent challenges facing the planet and all its inhabitants.
'The letter weaves together many disciplines such as politics, economics, science, theology and philosophy, and ecology, from the Greek word oikos – meaning home.
'Drawing on this idea of the planet as humanity's home, he calls on us to confront the challenges not from behind the partial views – sometimes selfish – of particular interest groups but as fellow human beings who have a duty to care for future generations.
'For us here in Aotearoa New Zealand we often ask ourselves what of worth will be left for our mokopuna.
'It is especially notable that while there is usually a prayer at the conclusion of an encyclical, Pope Francis in this case has included two: one for Christian believers and one for those of other faiths and religions who also recognise God as the creator, and so can with Catholics pray for the earth and the challenges that face us today.'
Asked to summarise the encyclical in one sentence Bishop Charles said, 'Mother Earth is to humanity what the womb is to a baby'.
Cardinal John said, 'True to Pope Francis' style, hope is a theme throughout, reminding us all is not lost, as humanity is capable of transformation and creating the necessary solutions to these challenges.
The Bishops look forward to studying and reflecting on the message and engaging in dialogue with politicians, our own parishes and schools, and the wider community.
'We invite everyone to read these words.'
Simone Olsen is Communications Adviser NZ Catholic Bishops.