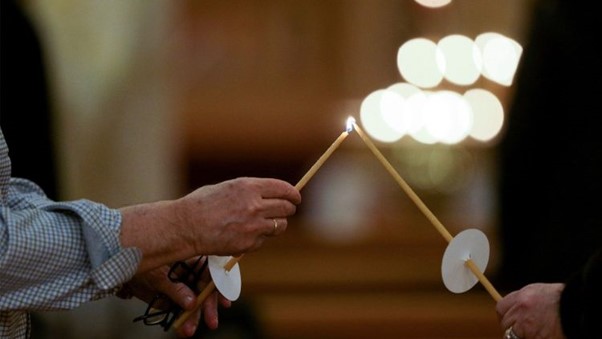 WelCom March 2022
Pope Francis has called for a day of prayer and fasting for peace in Ukraine to be observed on Wednesday 2 March – Ash Wednesday.
At his general audience on Wednesday 23 February, Pope Francis called on believers and non-believers to combat the 'diabolical insistence, the diabolical senselessness of violence' with prayer and fasting and said, 'I invite everyone to make March 2, Ash Wednesday, a day of fasting for peace, and I encourage believers in a special way to devote themselves intensely to prayer and fasting on that day. May the Queen of Peace protect the world from the folly of war.'
Writing to parish leaders on Friday 25 February with the above message, Cardinal John Dew wrote, 'Therefore, as we prepare for the Lenten Season, I ask you to share this information with parishioners this Sunday and invite them, as they prepare for Lent to join in prayer as the Holy Father has asked us to do as we pray for peace in Ukraine.'
In prayer for the end of the war in Ukraine.