WelCom March 2022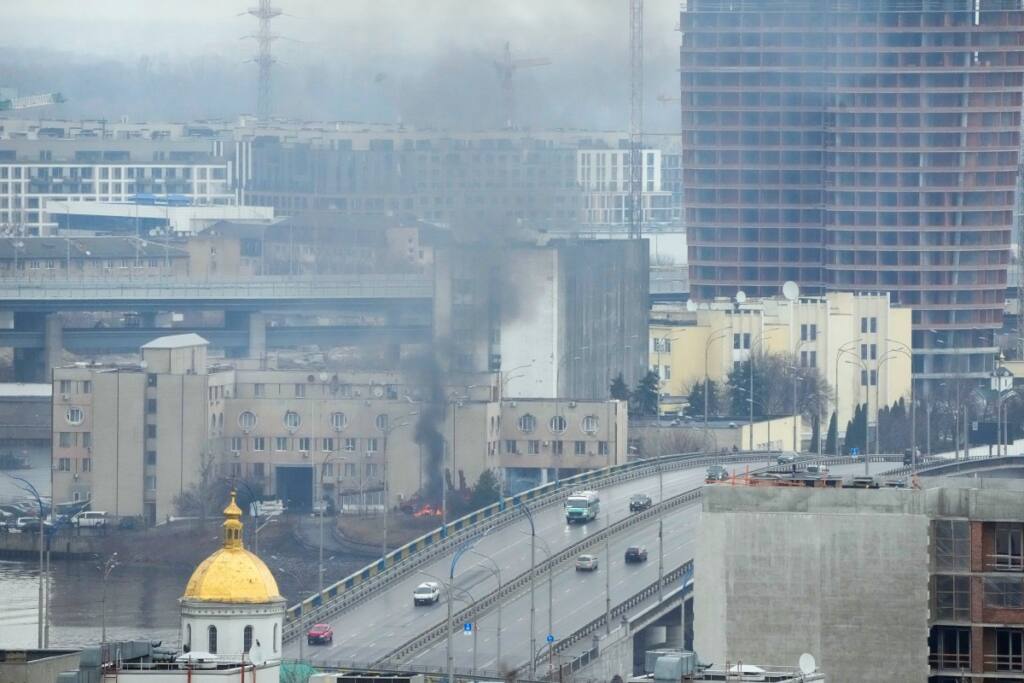 On Friday 25 February, Pope Francis made a rare breach of protocol by leaving the Vatican and visiting the Russian Embassy to the Holy See located on the Via della Conciliazione, the main street leading up to St Peter's Square. He spent around half an hour in conversation with Russian Ambassador to the Holy See, Alexander Avdeev, to 'convey his concern for the war'.
The Russian military invaded Ukraine early Thursday morning, 24 February, launching bomb and missile attacks throughout the country, including near Kiev. By Friday night, 25 February, reports indicated that shelling and artillery blasts could be heard on the outskirts of Kiev as Russian troops advance toward the city.
Since the Russian invasion began, prayer vigils and marches for peace have been held throughout the world, including in Russia.
Speaking to Italian news organisation SIR, the official news agency of the Italian bishops, the Archbishop of Moscow and president of the Russian Catholic Bishops Conference, Paolo Pezzi, called the pope's visit 'a beautiful sign'.
Pezzi said the Catholic bishops of Russia have sent a letter out to their faithful warning that what is unfolding 'can make us throw in the towel, can put us in disagreement,' insisting that instead, 'this is precisely the moment in which it is necessary to intensify prayer and fasting'.
'It is necessary not to think that we cannot do anything. We can do much, and this much is prayer and fasting,' he said.
Pezzi stressed the need for reconciliation, saying one of the biggest risks at the moment, along with discouragement, is that 'a certain tendency to cynicism wins, and instead, Christ has already won for us'.
'This is our Christian hope, this is what the pope invites us to do,' he said.
In the letter, the bishops told faithful that 'we, like all of you, are deeply shocked that, despite enormous efforts at reconciliation, the political conflict between Russia and Ukraine has turned into armed confrontation.'
This confrontation, 'brings death and destruction and threatens the security of the entire world,' they said, saying the two countries are united not only by a shared history, but 'also a great common suffering that has fallen upon us in the past due to the madness of war'.
'Our peoples deserve peace, not only as the absence of war, but as a peace that consists in a firm determination to respect other peoples, other countries, and their dignity,' the bishops said.
Those who are responsible for the military escalation, they said, 'will have to strictly account for the military actions they have undertaken. After all, the course of future centuries largely depends on their current decisions.'
Source: Crux