WelCom November 2021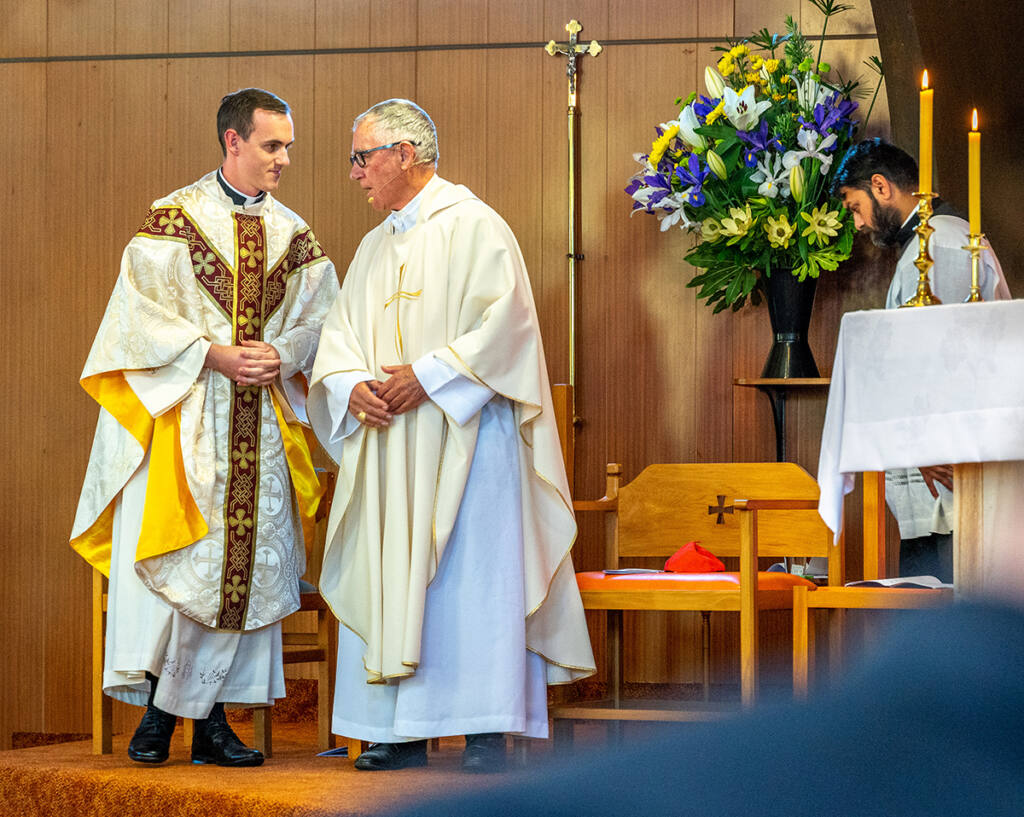 Thige O'Leary sm
Hayden Powick sm was ordained to the priesthood by Cardinal John Dew at Our Lady of Perpetual Help Church, Richmond, on Saturday 9 October. In attendance were Hayden's parents Edward and Rachael Powick, his brothers and sisters, other relatives and friends, parish priest Fr Seph Pijfers and representatives from the parish community, Archbishop Paul Martin sm, Fr Tim Duckworth sm, New Zealand provincial of the Society of Mary, other Marists and local priests.
Covid-19 Alert Level 2 limited the number allowed to attend to 100 people.
Hayden describes himself as a 'Nelson boy'. He began his primary school education at St Joseph's in Oamaru before his family shifted to Nelson where he went to St Paul's, before attending secondary school at Garin College. In his homily, Cardinal John noted Hayden was the first priestly vocation from Garin College and hoped there would be many more to follow.
Hayden studied for three years at Nelson Marlborough Institute of Technology where he completed a Bachelor of Information Technology. He then spent several months working and completed that year as volunteering for three months in the Solomon Islands and Papua New Guinea.
In a brief address after the ordination to thank Cardinal John, Fr Tim Duckworth said that while volunteering in the Solomon Islands, Hayden had met Marists who impressed him by the good work they were doing. The experience influenced Hayden's decision to look into joining the Society of Mary.
Hayden's formal preparation for Marist life and priesthood began at Marist Seminary in Auckland, from where he studied philosophy and other subjects at Good Shepherd College – Te Hepara Pai.
Hayden left Rome to return to New Zealand in mid-July this year to join the Marist Community at Mount St in Wellington, assist the ministry team at St Mary of the Angels as well as work with the pastoral team at St Patrick's College, Kilbirnie. Hayden is now in Wellington working in these ministries as a priest.
---
Ordination to the Presbyterate an honour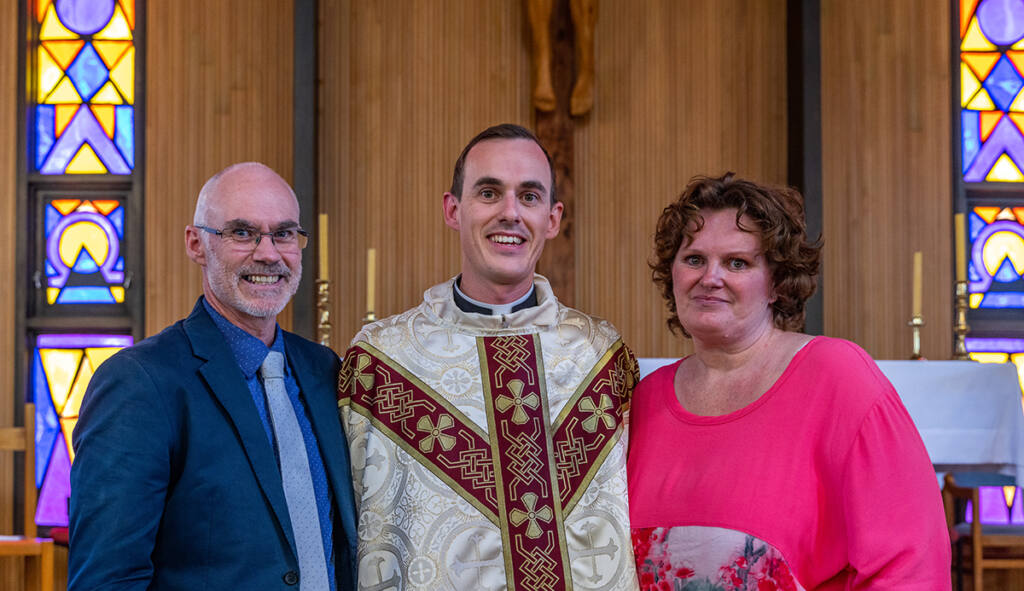 Ordination to the Presbyterate is the honour and responsibility to bring Christ crucified and risen to the world, says newly ordained priest Fr Hayden Powick sm. 'I am learning what this means through my ministry at St Mary of the Angels and St Pat's College. It is both hard work and joyful, particularly the ministry of Confession. There is something beautiful about someone burdened with sin and despair finding hope in God's mercy.'
Fr Hayden says being ordained in his home parish was a blessing after being away for so many years. 'Countless people have prayerfully supported my journey and I am deeply grateful to them all. There was something bittersweet about the limit of 100 guests and I hope to visit the parish at a later date once restrictions have eased.'
Fr Seph Pijfers parish priest Our Lady of the Bays Tasman said, 'Hayden's ordination has been a real source of pride for his family and many in the parish and at Garin College who have followed his journey and been praying for him throughout his formation.
'Hayden's large and extended family are well known in our parish family and beyond. As a family with them, we are equally proud of Hayden's milestone in responding to God's call in his life. Their support, prayers and love have been so important to him.'
Fr Hayden says one of the great joys of religious life with the Society of Mary is the variety of ministry. 'I have enjoyed missionary work in the past, but I enjoy far more the "surprise" factor of not knowing what God has in store for me. Whatever I end up doing, I wish to bring the peace and truth of God's word to people. Please pray for me!'