WelCom April 2022
Michael Fitzsimons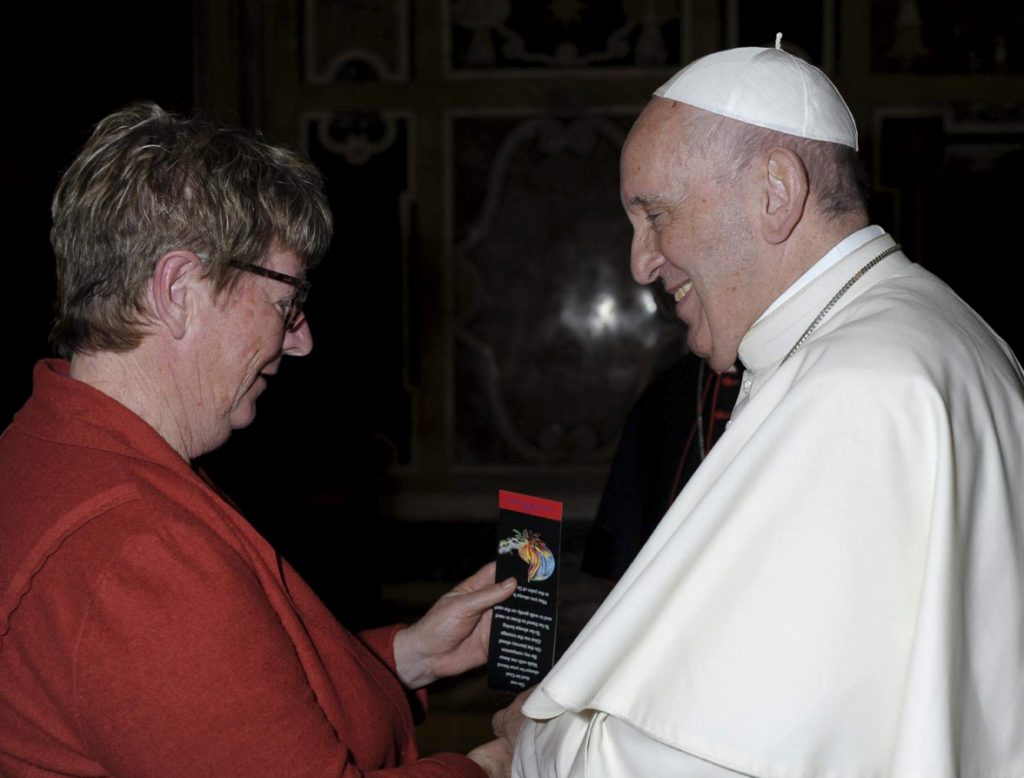 Suitably qualified applicants are being sought for Catholic chaplaincy positions in Hamilton and Dunedin Catholic dioceses.
The successful applicants will join an ecumenical chaplaincy team. Chaplains are pretty much all lay people these days and the positions are half-time.
'The Catholic Church has chaplains in all New Zealand's prisons,' says Senior Catholic Prison Chaplain, Sr Veronica Casey. 'That's a commitment the Church has made throughout the history of prisons in New Zealand. We have 18 chaplains, one for every site.'
Prison chaplains need to be active in their faith and ideally have theological training and at least five years' experience in pastoral care, says Sr Veronica.
'Prison chaplains offer emotional, spiritual and sacramental support to people who may otherwise feel lost or abandoned. Catholic chaplains provide for the sacraments for those in prison, leading Communion services, sharing scripture, arranging for reconciliation and for celebration of the Mass.'
The need for chaplaincy services is particularly acute right now with the impact of the Covid-19 pandemic.
'Prison is a very difficult place to be during a pandemic. We hear about the hardship going on in society, but we don't hear much about the extremely difficult situation for the men and women in prison. There are no visitors allowed, no volunteers and staff numbers are down due to Covid which results in longer lockdowns for prisoners. It's very challenging.'
Sr Veronica says 'prison ministry is really a vocation, but it needs preparation. The issues of poverty, ethnic minorities, and mental illness are key characteristics of prison populations everywhere. Prison chaplaincy is a core corporal work of mercy.'
Sr Veronica had the opportunity to meet Pope Francis when she attended an international prison chaplaincy conference in the Vatican in 2019.
'Pope Francis has a deep concern for people in prison. At the conference, he urged changes in the outlook and approach in treating people in prison, offering them help and adequate resources to live a dignified life, not discarding them. A chaplain is a hugely important role. People in prison tend to come from disadvantaged backgrounds and they have no hope in their lives. Prison ministry is about bringing hope and meaning to an otherwise hopeless situation. You can be the first person who's ever listened to them.'
Speaking at a General Audience just last month, Pope Francis issued a plea on behalf of prison inmates, saying they should never be deprived of hope and always be given the opportunity to redeem themselves.
'I want to recall today in a particular way our brothers and our sisters who are in prison,' the pontiff said. 'It's right that those who have made a mistake pay for their mistake, but it's even more right that those who have done wrong should be able to redeem oneself from their mistake. There can't be sentences without windows of hope.'
There are around 9,500 men and women serving time in Aotearoa New Zealand's 18 prisons. New Zealand has the second-highest imprisonment rate in the Western World after the United States and Māori make up about 50 per cent of the prison population.
Enquiries for the chaplaincy positions can be made to Sr Veronica Casey, Senior Catholic Prison Chaplain vcasey@nzcbc.org.nz or phone 0275233983.