WelCom November 2019
Cirillo Barlis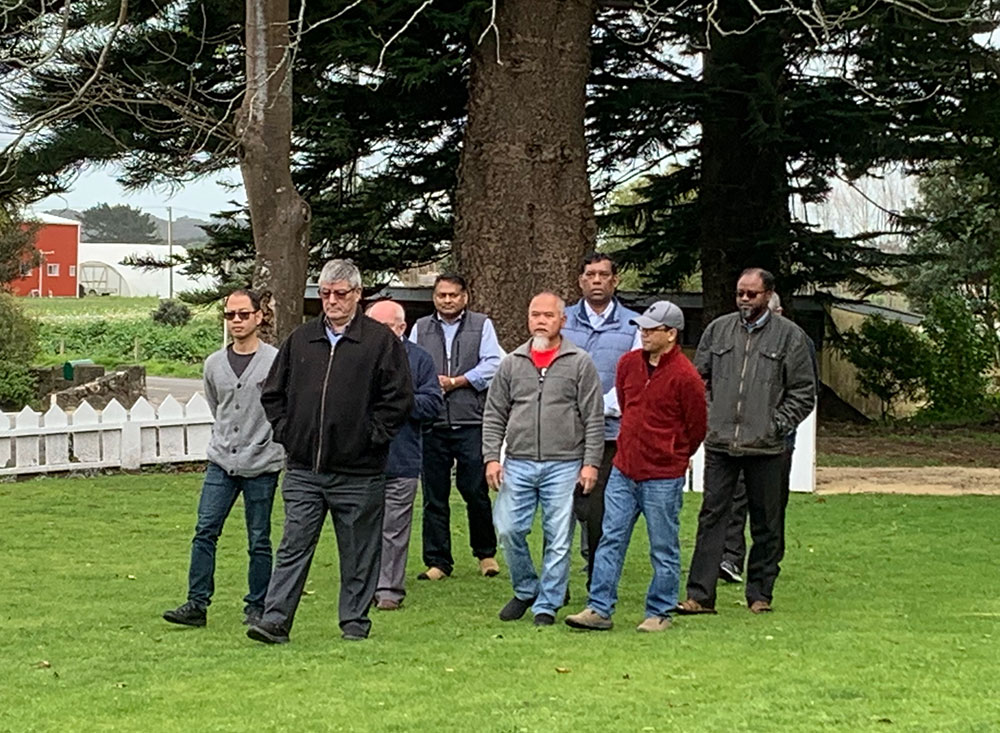 As Spring settled this year in September, the priests from overseas who are now living in the Archdiocese held their monthly gathering at Pukekaraka Marae. Principal of Hāto Petera Kaniera – St Peter Chanel School, called the priests onto the marae and they were welcomed by local school children, kaumātua Mike McAsey and the Marist community of Peter Healey, Phil Cody and Dave Gledhill. Parish priests Frs Raymond Soriano and Alan Roberts led the ropu (group) on to the marae.
After Pā Peter's opening prayer, Pā Alan explained in te reo the reasons why the ropu had come ‒ to learn, so that if any of them should be released to work in the area in the future, they will not be ignorant of the history of Pukekaraka and the mana of these sacred grounds.
After the pōwhiri all met in the meeting house to hear from the Marist community members about the history of Pukekaraka – a stimulating talk, which according to Fr Dennis Nacorda contained information he thought should be included in the school curriculum. He said, 'I'm amazed that before Wellington existed as a diocese, Pukekaraka was already the centre of faith development, reaching as far as Whanganui in the North and Kaikōura in the South'.
During this time, Fr David Orange, a valued friend of the international priests, shared his special connection. Because of the diphtheria epidemic after World War 1, his mother boarded with the Sisters of St Joseph on these grounds, from the age of five. He recalled his mother telling him about travelling with French priest Fr Melu sm in his horse and trap to stay at a farm. Fr Melu is buried on Pukekaraka. Fr David said, 'It is the trees that really capture me. My mother would be over 100 if she were still alive'.
After the talk, all gathered in the wharekai and shared a meal served by local parishioners – beautiful food followed by a walk up the hill visiting the tupuna of the marae. Pukekaraka is now the turangawaewae of the Wellington international priests.