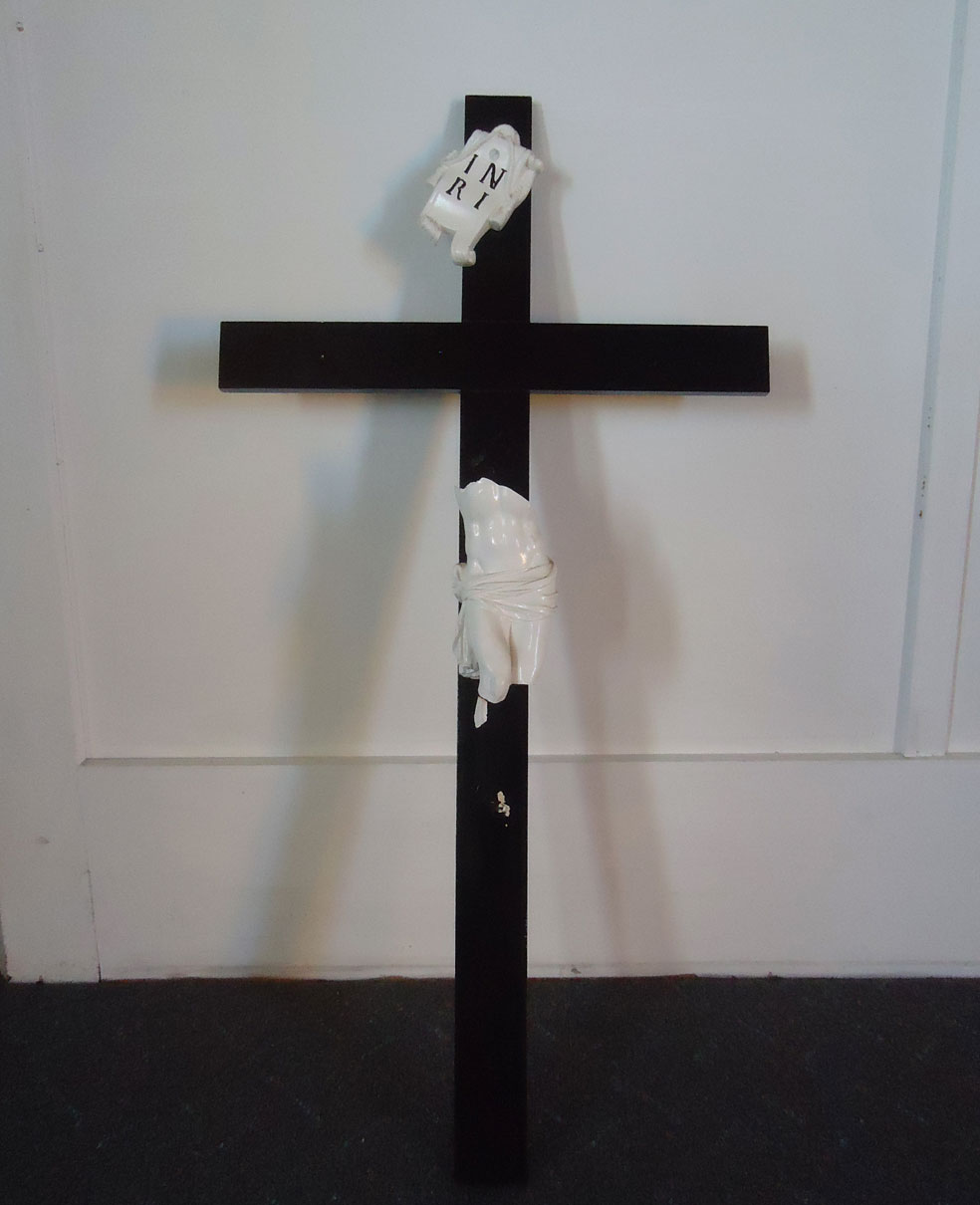 News
Cecily McNeill
Mass became rapidly more dramatic for parishioners in Seddon the nearest town to the big quake on Sunday 21 July.
Blenheim parish priest Fr Aidan Kay CP had just started to read the gospel when the 6.5 quake struck just 25 kilometres away.
'I stepped back from the lectern against the wall and stood with both hands on the wall and looked at the beams on the roof wondering what they would do. Then realised I was holding up the lady statue. Parishioners told me afterwards she was well anchored.
There was a 'pretty strong series of jolts – juddering', he said.
'In the middle there was a great bang and the crucifix (pictured left) fell off the wall and bounced on the [ridge on the corner of the] tabernacle and shattered.'
This was the only casualty in the 100-year-old wooden church in the closest town to the epicentre of the quake which was 25 kilometres east and 13 kilometres deep.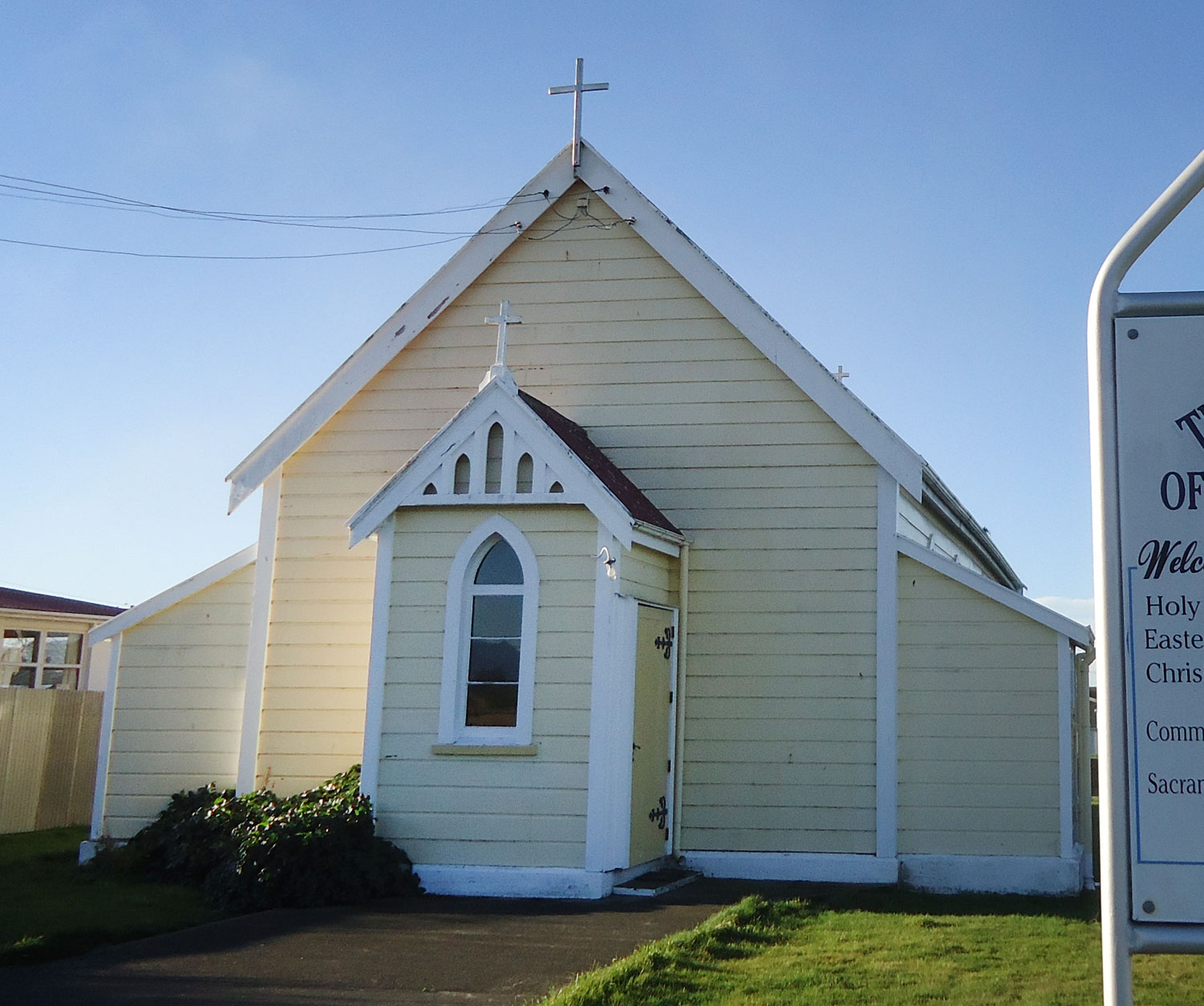 Fr Aidan says when the building started to shake, some of the 15 or so parishioners started to move from the front pews towards the back of the church; others were slipping below the level of the pews and he saw one man on the floor with his head in his hands.
'The first quake stopped and I asked them if it was, "too risky to finish?" They didn't say anything so I continued. There were a number of tremors during the Mass but after the first one stopped I didn't take much notice of the rest.'
Parishioners Terry and Gwen Costello returned to their home on the coast 10 to 15 minutes from Seddon and found bookcases overturned and crockery broken.
Meanwhile St Mary of the Angels church in Boulcott St sustained no damage from the quake, but the parish has decided to bring forward strengthening work that was to have started later in the year.
The nearly 100-year-old basilica designed by renowned Wellington architect Frederick de Jersey Clere has a Category 1 Historic Places Trust listing.
The parish's restoration committee has spent the past four years developing proposals for the strengthening work and the quake has highlighted the urgency of completing the work.
Parish priest Fr Barry Scannell said the safety of parishioners and church users was paramount.
The parish will celebrate weekday Masses in the parish hall and Fr Scannell says he is arranging to have Sunday Masses in St Joseph's Mt Victoria and Sacred Heart Cathedral Thorndon.'
Archdiocesan general manager Paul Bayliss says archdiocesan church buildings have come through the earthquakes 'fairly well' with the only reports of damage being to items inside the buildings.