WelCom August 2021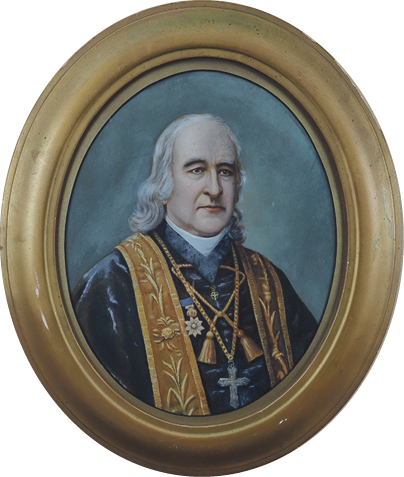 Heritage Art Auctions, Whanganui, advises they will be selling, by auction, on 11 September 2021, a rare 19th Century portrait in oils of Bishop Jean Baptiste Pompallier (1801–1871).
The work, in a period oval frame measuring 36cm x 47cm at the widest points, is unsigned and the artist is not known.
Bishop Pompallier was our country's first Catholic Bishop. He journeyed from France to support the growth of the Catholic Church in Oceania, and he arrived in New Zealand on 6 January 1838.
The Pompallier image goes to a 10-day online auction from 1 September, then migrates to a 'live' in-room auction on Saturday, 11 September, at 2pm, at Heritage House in Whanganui.
A catalogue featuring the Pompallier portrait will be available online early August, as a PDF file. For a copy, please email Henry@HenryNewrick.com with your name and email address.
For more information, contact Henry Newrick, Managing Director, Heritage Art Auctions, 136 St Hill St, Whanganui 4500, ph 027 471 2242, www.heritageartnz.com