WelCom December 2021
WelCom has been profiling the New Zealand Catholic Bishop's Conference's various agencies throughout 2021. This month, we feature the Catholic Enquiry Centre, which marks 60 years of mission in Aotearoa New Zealand. Director Fr Neil Vaney sm describes CEC's journey.
---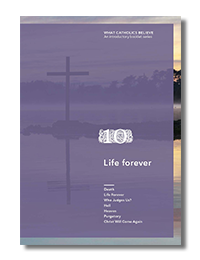 Origins and aims
When the Catholic Missionary Society set out in the mid-1950s to organise a new public profile for the Catholic Church in England it had to battle against deep-seated ignorance and anti-Catholic prejudice. Frs Maurice Ryan and Brian Ashby visited London to study their methods. Returning to Holy Cross seminary in Mosgiel in September 1960 to launch the Catholic Enquiry Centre (CEC) they faced a different environment. The growth of the baby boomers and burgeoning prosperity reinforced the secular outlook that had marked the colony's origins – this despite growing Catholic schools and parishes.
The aim of the CEC was to bring converts into the Church. Wellington-based directors and office staff would focus on communicating with supporters in parishes, whose tasks were to pray for new Catholics and provide finance for advertising in newspapers and magazines, and later by radio and television. The directors set out to visit many parishes annually to recruit new supporters.
Development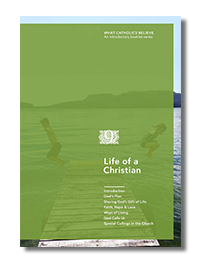 Throughout its 60 years the CEC has seen a relatively small number of directors: Frs Ashby (1960–64) and Ryan (1960–88) and the three Marist priests, Paul Shannahan (1988–2006), Allan Jones (2006–16) and Neil Vaney (2017–). They have been supported by devoted office staff and increasingly by religious and lay advisers. Paul Shannahan, who had led the 'Renew' process for three years throughout the Church in New Zealand, laid new emphasis on lay involvement and parishioners as missionaries within their own localities. He made much use of skilled Catholics in the fields of education, advertising and fundraising. When Allan Jones took over the reins in 2006, the bishops formalised these arrangements, appointing a Board of Governors (2006–17), later to be replaced by an Advisory Board with members from each diocese.
A change in direction
From the birth of the new millennium, it became increasingly clear old patterns were shifting. New migrants were bringing energy and their own devotional traditions; pakeha families were smaller, and Catholic schools were being confronted by vacuums of faith. The original supporters of CEC were ageing and beginning to retire and die. A growing youth culture read less and watched little TV, relying more and more on the use of cell phones and tablets to share the digital world with their peers.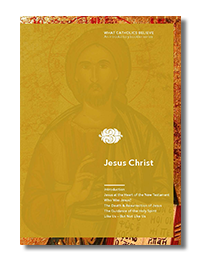 As a new decade opened (2011–) the CEC began to move into the digital world. My appointment [Neil Vaney sm] was followed by that of Joe Serci as engagement manager, coming out of a background of computer and business-management skills. Joe soon launched a Facebook page Catholic Discovery NZ linked to the CEC's own website.
The coming month will see the launch of a totally redesigned website with a wide range of settings and resources. In this way it is hoped to reach many Catholics who have drifted from their faith commitments, and the secularised and digital focused world of many younger New Zealanders.
Outcomes
At its height near the end of last century, the CEC counted 600 promoters and 14,000 supporters. Ageing parishioners, the impact of secularism and the abuse crisis have seen that active involvement drop to about 2500. From a more positive viewpoint, it is clear that evangelisation has been increasingly taken up as a diocesan and parish mission to which every Catholic is called. CEC is working to support this initiative by providing resources and networking across the different dioceses. Despite the occasional mention of numbers of enquires and booklets sent out, in my research I never came across records of numbers of 'converts'.
Each week there is a small but steady trickle of people wanting to explore Catholic faith. We have over 8000 followers on our Facebook page and smaller numbers read our regular reflections. We know we touch many, including quite a few overseas, and keep on searching for new ways to spread the good news of Jesus Christ.