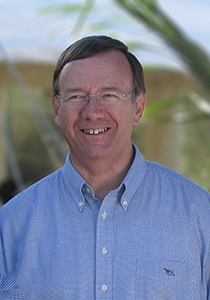 WelCom October 2022
Fr Brian Cummings sm, a former rector of St Bede's College and provincial of the Society of Mary, died in August after a short illness.
Brian was born and raised in Petone and remained a 'Petone man' all his life. His schooling was at Sacred Heart Petone and St Patrick's College Wellington. After secondary school he entered formation in the Society of Mary at Greenmeadows. He graduated with a BA in Theology and a BA in Literature from Victoria University.
After ordination Brian was appointed to St Bede's College where he gained a reputation as an excellent teacher and sports coach. His leadership talents were quickly recognised – in a short time he became the Head of English, the Dean of Borders, and later Assistant Rector.
He was appointed to St Patrick's College Silverstream as Deputy Rector for a couple of years before returning to St Bede's for 12 years in the top job from 1990–2001. There are many former students, staff and parents very grateful to Brian for his ministry in education, his careful planning and organisational skills, his clarity, thoughtfulness and encouragement.
Brian then went to Guelph in Canada for studies in Ignatian Spirituality – studies which were to shape his future spirituality ministry in New Zealand. He returned home mid-2003 and was appointed interim Superior and Formation Director at the Marist Seminary in Auckland.
Brian was elected to the Provincial Council and became Vice Provincial in 2005. Three years later he was elected Provincial, serving six years in that role. He performed his duties with his normal administrative competence, with well-formulated plans of action, and was always well prepared for meetings. He was considered an excellent listener and sensitive to the mood in the room, qualities that made him a sought-after facilitator.
Finishing as Provincial, Brian took up spirituality ministry at Pā Maria in Hobson St, Wellington. Much of his time was given to preaching or directing retreats, talks, writing articles, spiritual direction and supervision. Many whom Brian directed have spoken with gratitude of his work with them, his spiritual guidance, his humanity and his care. His popular winter film series took themes from movies, asked questions about life and invited people to consider the themes in light of their own experiences. This innovative ministry extended into the wider community.
Brian died on 19 August 2022, aged 68. A Funeral Mass was celebrated at St Mary of the Angels, Boulcott St, Wellington, on 23 August, and thereafter his interment at the Makara Cemetery.