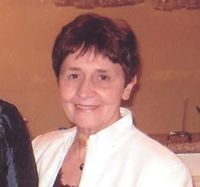 Acts 3:13-15, 17-19 Over the centuries, many Christians have placed all the blame for the death of Jesus on the Jewish people and their leaders. Peter's words to those who gathered around him in theTemple precinct suggest that he is addressing the crowd who handed Jesus over to death and who called for the release of Barabbas.

Peter acknowledges that neither these people nor their leaders had any real idea what they were doing. He has two instructions for them: move to another place in your thinking and turn your lives around. He does not reiterate the evidence found in the gospels that it was actually the Romans who put Jesus to death and that one of his closest followers played a key role in handing him over.
Luke 24:35-48 Extraordinary things can happen if we open ourselves to the presence of a stranger on the road of life. This is one of the elements in today's gospel which forms the conclusion to the Emmaus story.

Imagine two dejected disciples (Cleopas and possibly his wife) on the road from Jerusalem to their home in Emmaus. On their journey, they encounter the risen Jesus. At first, they fail to recognise him. Their sadness at his death has blinded them to what is happening before their very eyes.
He engages them in conversation and holds up a metaphorical mirror to their experience of loss and grief. Their hearts 'burn' within them as he opens to them the meaning of their sacred scriptures. They invite him to share a meal with them and their eyes are opened: they recognise him in the breaking of the bread. He disappears from their midst.

They cannot contain the joy they have experienced in realising that Jesus is alive. Cleopas and partner go straight back to Jerusalem to share the good news with the other disciples. Now all the assembled disciples experience powerfully the presence of Jesus in their midst. They share a meal with him. He opens their minds to understand the scriptures. Everything falls into place. They not only understand Jesus' death and resurrection in the light of the scriptures. They now know that they will be 'clothed with power from on high' to exercise their role as witnesses to this great mystery, and to preach forgiveness to all peoples 'beginning from Jerusalem'.
Luke will open the Acts of the Apostles with the story of Jesus sending the disciples to be his witnesses to the ends of the earth. We who re-member these events in every Eucharistic celebration are both the recipients and the bearers of that message. If we allow our hearts to 'burn' within us, we too may recognise the Risen One in our gatherings and become his witnesses to the ends of the earth.
-Veronica Lawson, RSM