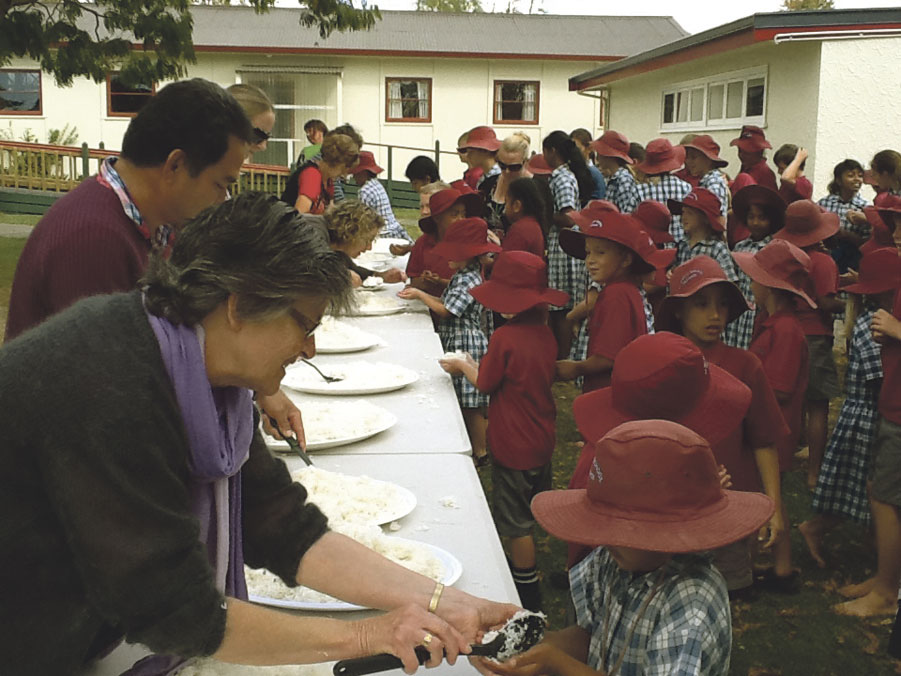 May 2014
Palmerston North

Teresa Neilson
On Friday 4 April the children of St Mary's School Hastings accepted the annual challenge of eating a handful of rice for lunch to benefit the Caritas appeal for the people of the Solomon Islands.
The pupils of St Mary's have followed this practice for the past 15 years and, this year, their fast addressed the plight of those suffering the effects of tropical Cyclone Ita which caused 1000 millilitres of rain to fall in the first four days of April. Some 26 people lost their lives and many homes were washed away in flash floods.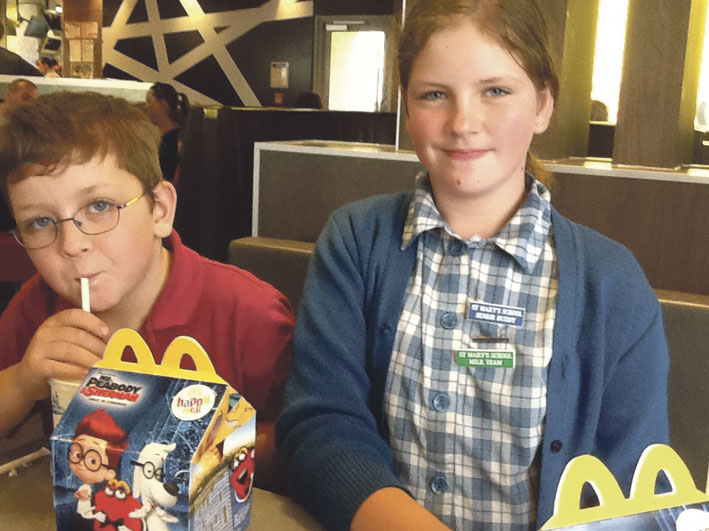 Lunch was preceded by a liturgy which the Year 8 students presented.
Students were asked to bring a gold coin donation in exchange for their meagre lunch for the appeal.
The rice is a reminder that some people have no more than a handful of rice to eat everyday of their lives.
Meanwhile DRS Mrs Teresa Neilson took the winner of the Rice Day raffle to McDonalds for lunch. Thomas Flashoff was able to invite one other person to lunch and he chose his sister Paige.
Thomas and his sister represent those in our world who always have plenty to eat.
The parents give the school their full support for the rice day and the day is well remembered by former pupils.