WelCom December 2019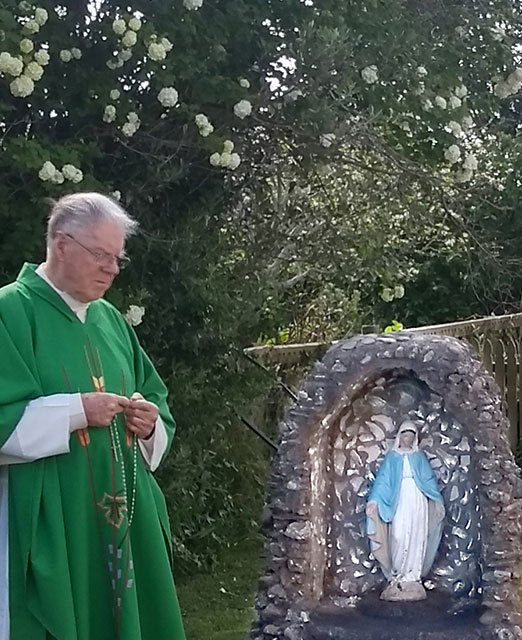 Bishop Owen Dolan (left) led the congregation in a decade of the Rosary at the Shrine to Our Lady, at Sacred Heart Church, Rongotea, to mark the beginning of November, the month of the Holy Souls. The proceedings followed Sunday Mass on 3 November – a day blessed by fine spring weather. A group of about 50 adults and children recited a decade of the Rosary and sang a hymn, assisted by the visiting Filipino choir. Following the prayers and singing all participated in the customary morning tea.
Words and photo from Ashley Burrowes.