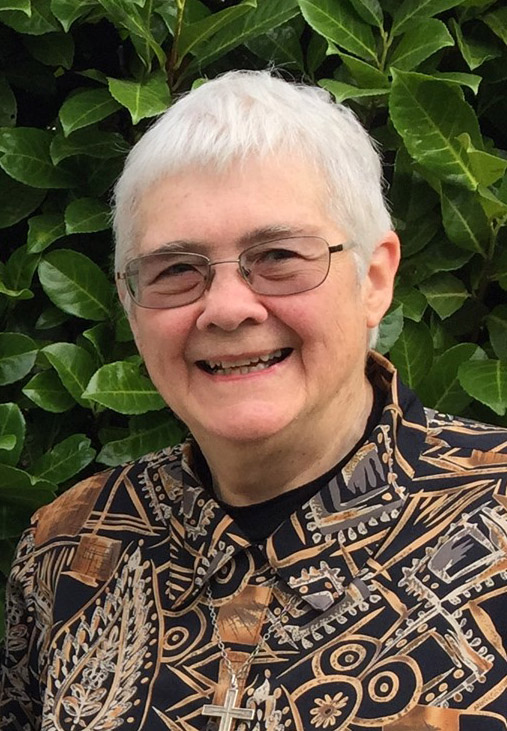 Sr Catherine Jones smsm
We are all familiar with one of the most common words in the vocabulary of two- and three-year-olds: 'Why…why…but why…?' – seeking understanding about what they see and hear and discover in the world around them.
'Why, why…?' is a question I often ponder as Safeguarding Adviser for the Archdiocese of Wellington. Why is Safeguarding so important in the mission and ministries of the Church today? This practice is happening in New Zealand, in other countries where I have worked, and in the constant teaching and reforms of Pope Francis.
Safeguarding is at the service of the mission of the Church. The Church celebrated Mission Sunday on 23 October around the theme, 'You shall be my witnesses' (Acts 1:8). What a privilege and responsibility – witnessing to the constant love and mercy of God, made visible in Jesus.
Safeguarding is deeply rooted in our commitment to living the Gospel: Pope Francis writes: If one member suffers, all suffer together with them (1Cor 12:26), and continues, 'I acknowledge once more the suffering endured by [those who have been abused]…' (Letter to the People of God, August 2018).
In over two years of hearings of the Royal Commission of Inquiry into Abuse in Care, we have heard victims and survivors speak of the life-long, and often intergenerational impact of abuse. When we listen deeply to that suffering, have we heard God's call to conversion, repentance and redress?
In October 2022, the Royal Commission conducted its final public hearing into the responses of faith-based institutions to abuse and neglect under their care. They were asked what lessons they have learned and what changes they have made to prevent and respond to abuse under their care.
Cardinal John Dew concluded his testimony with 'Safeguarding is the Mission of the Church today.'
It is an invitation to each one of us.
A safeguarding prayer
E te Atua o te Tūmanako, God of Hope. Listen to the prayers of your people, over the harm done to those who should have been safe in our care. Breathe wisdom into our prayers, show us the way to healing and wholeness.
E Hehu, ko te Hepara, Jesus, the shepherd. Join to your own suffering the pain of all who experience suffering in body, mind, and spirit. May we continue along the path, of following your example.
E te Wairua Tapu, Holy Spirit. Grant us courage and wisdom, humility, and grace, so that we may act with justice, and all may find peace in you. Strengthen us for the journey ahead, calling all into communion.
E te Ariki, Whakarongo mai rā ki ā mātou.
Amene.