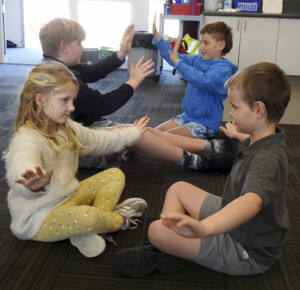 Leah Marris, principal
At St Canice's School in Westport, the student council hosted a 'Say No to Racism' activity day on 6 September, for Social Justice Week. Based on the Caritas Aotearoa resources, activities included whole-school hand art, similarity and difference bingo, drama scenarios on how to challenge racism, a word cloud of the qualities Jesus role modelled for us that can help us to be inclusive, and a fitness game called 'share our superpowers'.
During the week, the student council leaders roamed the school for prayer and reflection time using the prayers from the resource pack and hosted a liturgy to start our activity interchange off. They also took photos of every person in our school that were put together into a photo collage – like the one on the Caritas poster – overlaid with our symbol for manaakitanga (respect, care).