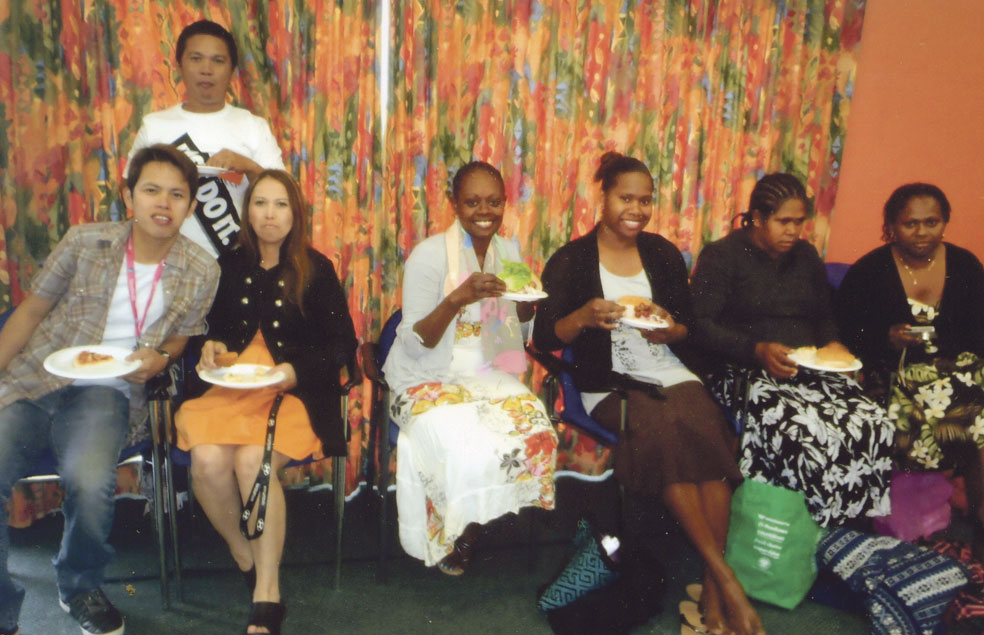 May 2014
Palmerston North

Gwen Mardle
On Sunday 23 March St Peter Chanel parish hosted a lunch after Mass for seasonal workers in the area.
Hastings being the traditional 'fruit bowl' of New Zealand, there is always a high demand for orchard workers over the summer and autumn.
Most workers come from the Pacific Islands and for some it is their second and third visit.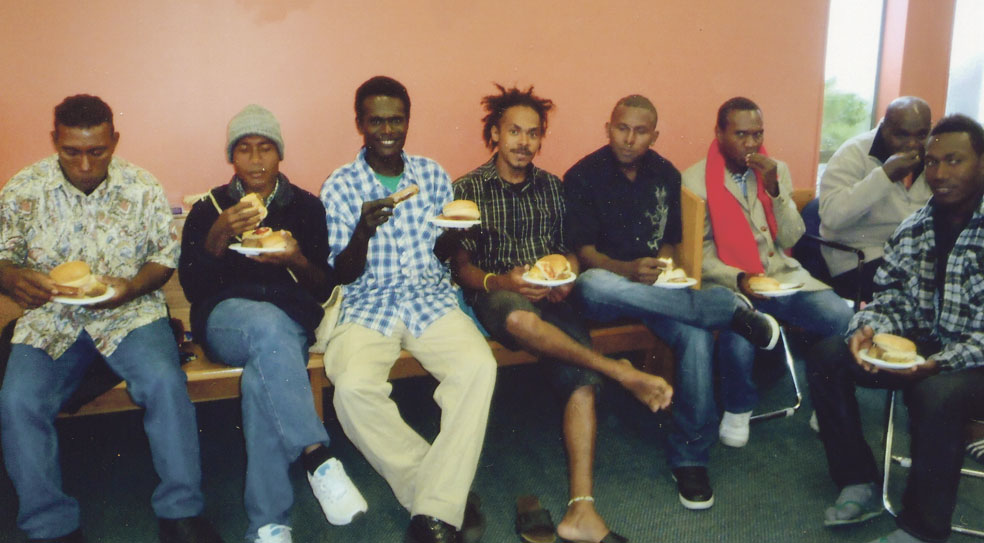 Juanita Baker from Vanuatu welcomes the opportunity to be picking apples here again. 'I like my work,' she says with a big smile, 'because of the money.'
About 30 hungry workers enjoyed a generous lunch provided by parishioners and served by the impromptu chefs, parish priest Fr Vince Onesi and seminarian Br Nathaniel.
St Vincent de Paul Society members also arranged a collection of warm clothing for the workers because the change in climate can be a bit of a shock.
We wish them a profitable stay and a safe journey home.