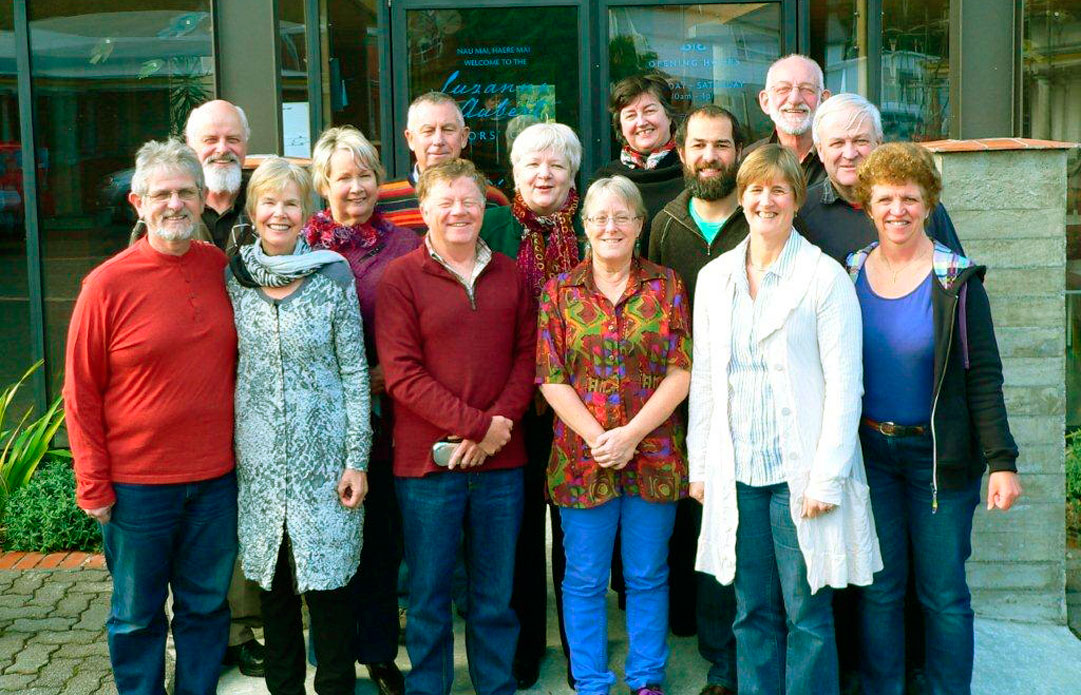 Feature
Joan McFetridge
August 2013
The liturgical rhythm of the hours gave gentle punctuation to the latest retreat Archbishop John Dew led for Launch Out candidates at the Compassioan Centre in Island Bay.
The five am start on 29 June reinforced the purpose of the retreat which had begun the night before.
This retreat followed the rhythm of the liturgy of the hours. We were reminded that the seven sacred pauses of the prayer of the Church were to bring to our consciousness the need to, 'live mindfully through the hours of the day', as Sr Macrina Wiederkehr puts it in the subtitle to her book, Seven Sacred Pauses.
And so on Friday night we began the night watch. As Coleman Barks writes, 'Prayer goes deep at night. Images dissolve. There is only God, silence, kindness and grace'.
On Saturday morning, during the awakening hour, we saw the beautiful darkness handing us over to the light of day, reminding us to live gratefully.
At mid-morning the blessing hour urged us to be wide open and awake. 'Even if you have a lot of work to do, if you think of it as wonderful and if you feel it as wonderful, it will transform into the energy of joy and fire, instead of becoming a burden.' (Tulku Thondup Rinpoche)
At midday, we embarked on the hour of illumination. We pause to remember we are peacekeepers, birth-givers, joy-bringers, light-bearers. Because the sun is at its peak, this is the hour of no shadows.We gather into the guest house of God's great heart. We take heart at this high noon time.
In the mid-afternoon, we embraced the wisdom hour, the hour for steadfastness, surrender, forgiveness and wisdom. The day is passing. We listen intently to our inner music. We seek to live a more contemplative life.
As the day passed, we gathered for Vespers, the hour to stop and find peace. Darkness enveloped us, with candles illuminating the room. Outside the city lights began to glow. We put behind us our disappointments and regrets of the day, and became festive in a new way.
This retreat was about creating breathing spaces for the soul.
Archbishop John gave each candidate a booklet to use as prayer opportunities, reminding them to be mindful of God's blessings and love for each human being at every moment of every day.
Email to learn more about the archdiocesan leadership formation programme, Launch Out.