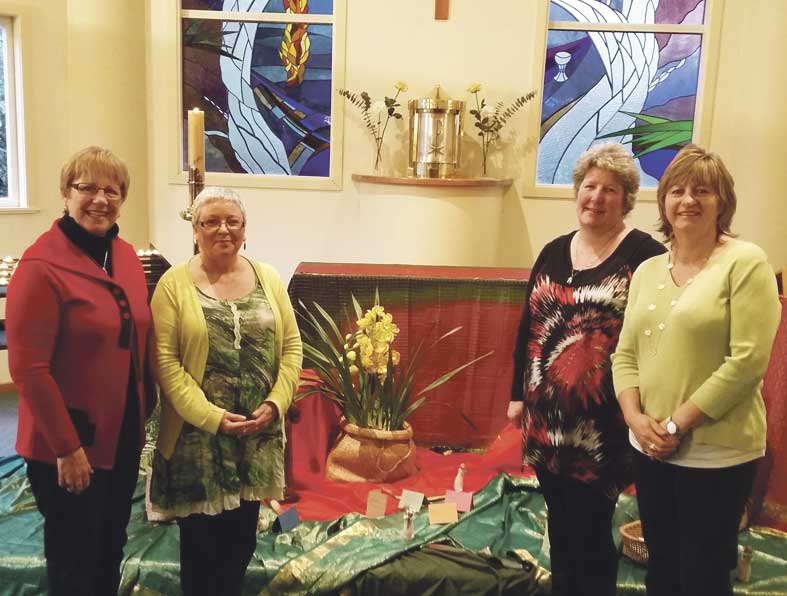 July 2014
News

Suzanne O'Rourke
The remembrance service held at St Peter & Paul's Catholic Church, Lower Hutt on Saturday 21 June served as a poignant reminder of the joy of lives remembered as well as the grief at their loss.
The idea to hold a remembrance service on the shortest day of the year to recall the lives of those lost during or soon after pregnancy came about from a discussion among those working with bereaved parents, particularly those who found it difficult to connect with their experience of pregnancy loss. With 21 June being a Saturday, some of those who might have otherwise attended by themselves were able to bring along their families, adding a joyful reality to the deeply moving event.
Over 50 people filled the chapel for the service and the tea-light candles lit in honour of each child remembered, created a beautiful setting for song, music, scripture, prayer and reflection.
A comment from parish priest Fr Bruce England captured the feeling of the service. 'It's important to acknowledge not just the loss of these innocent lives,' he said, 'but to remember they came into this world as a gift from God and are now returned to God. They may not have had the gift of a long life among us, but each of these remembered today has a family who loves them and misses them.'
Participants took time to write a short note and to choose a decorated shell to take home as a memento of the liturgy. Information and support material about pregnancy and perinatal/infant loss was available afterwards, and a number stayed on for afternoon tea and to talk.
The 'Shortest Lives Remembered on the Shortest Day' service was the result of a combined effort involving Greenstone Doors Charitable Trust (www.greenstonedoors.co.nz), Sands and members of Saints Peter & Paul's (Lower Hutt) Bereavement Support Group.