WelCom August 2021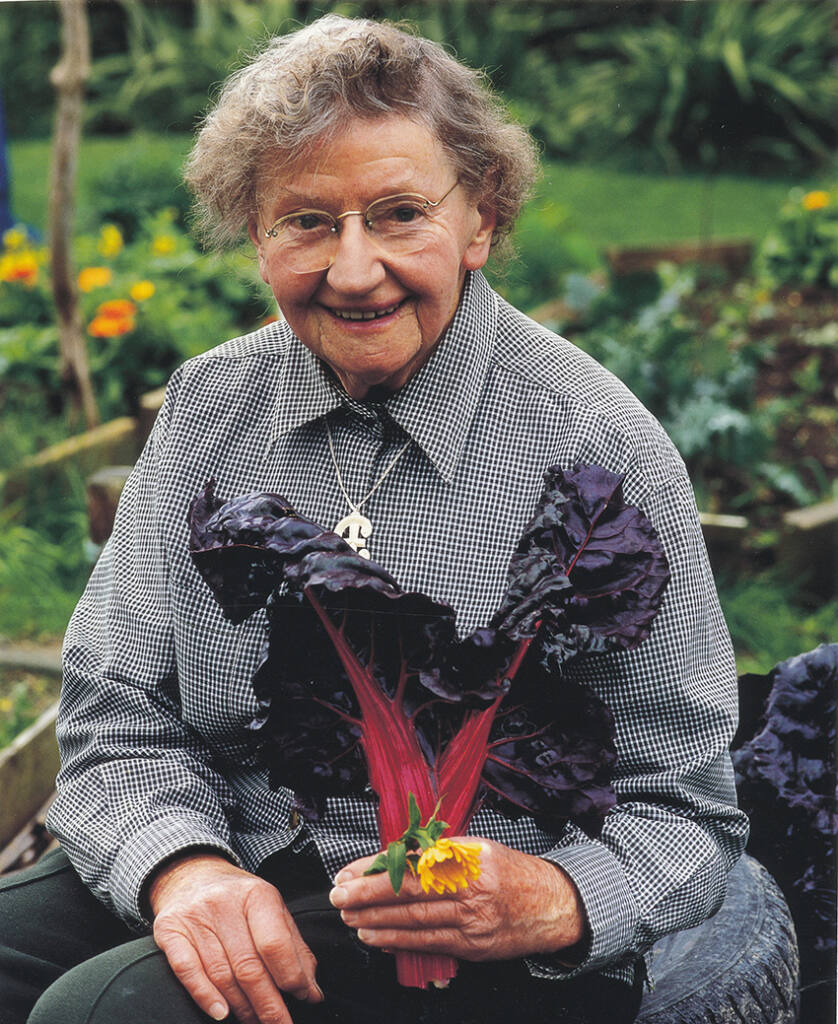 May she Rest in Peace
Sister Loyola Galvin dolc (Johanna Mary Frances) MNZM, QSM, died peacefully on 22 May 2021 at St Joseph's Home of Compassion, Heretaunga, Upper Hutt. She was in her 100th year. Sr Loyola was a beloved member of the Sisters of Compassion for 71 years, loved daughter of the late Edward and Adairine Galvin, loved sister of the late Veronica, and a much-loved aunt and cousin. A vigil was held at Our Lady's Home of Compassion Chapel, Island Bay, on 25 May, and a Requiem Mass was celebrated in the Chapel on 26 May, followed by burial at Karori Cemetery. Sr Josephine Gorman dolc pays tribute to Sr Loyola.
Sister Loyola Galvin (Johanna Mary Frances) was born on 12 May 1922, the second daughter of the late Adairine and Edward Galvin. In the family of two girls, her elder sister was called Von (Veronica). The family owned a small farm in Hawera where her father raised poultry and owned many animals. Mr Galvin was a French polisher by trade. Mrs Galvin owned a drapery store and worked until she was 70 years old. On leaving school Johanna trained as a nurse at Wellington Hospital during World War II and graduated three years later achieving triple honours.
At the age of 25, Johanna entered the Sisters of Compassion and was given the name of Loyola, because of her great devotion to St Ignatius of Loyola. During her Religious Life, Sr Loyola's work was varied and rewarding. She cared for babies at Our Lady's Home of Compassion, Island Bay and at St Vincent's Home, Auckland. Sister cared for children in Broken Hill, Outback NSW, Australia, and in Island Bay, Wellington. And she cared for the aged in Timaru and Wagga Wagga, NSW.
In 1979, Sr Loyola was appointed a full-time chaplain at Hutt Hospital where she worked for the next 14 years. During this time, she was frequently called to support parents with new-born disabled babies. In 1988, Sr Loyola, with three mothers and a mid-wife, established at Hutt Hospital the first Stillbirth Support Group. This is now a nationwide organisation. After seven years of lobbying, a memorial stone for stillborn babies was installed at Taita Cemetery, Lower Hutt.
Moving back to the Home of Compassion at Island Bay, Sr Loyola spent the next 15 years developing and looking after her famed organic vegetable garden involving the community and teaching us all how to compost. About this time, she also joined Hutt Valley Forest and Bird, enjoying her fortnightly trips to Sommes Island in Wellington Harbour, to plant trees.
Sr Loyola Galvin was awarded a QSM in the 1996 New Year Honours for her work as a fulltime chaplain at the hospital and with Lower Hutt Stillbirth and Neonatal Death Support Group.
She won NZ Gardener magazine's Gardener of the Year award in 2008 and, in the 2014 New Year Honours, she became a member of the New Zealand Order of Merit for services to gardening.
Sr Loyola captured the hearts of New Zealanders after the release of an award-winning documentary, Gardening with Soul. Filmmaker Jess Feast followed Sister for a year while she tended her garden.
Sister died on 22 May 2021 at St Joseph's Home of Compassion, Silverstream, Upper Hutt, where she was lovingly cared for by the nurses.