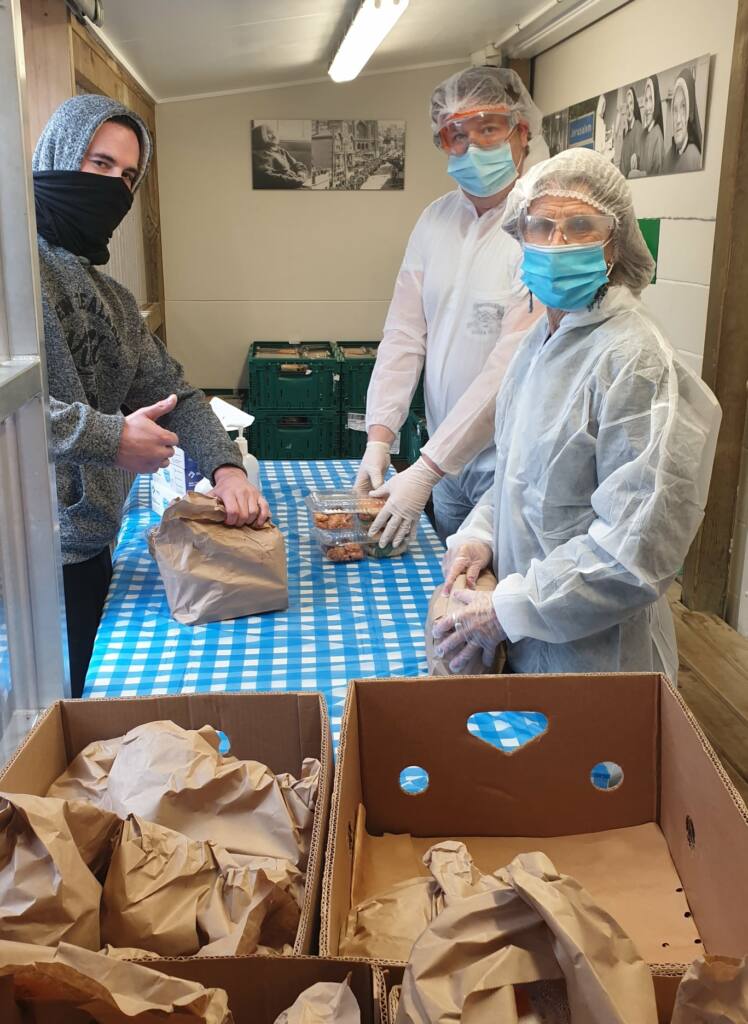 NauMai September 2021
People working at the Compassion Soup Kitchen say no one needs to go hungry in Wellington during lockdown. As many as 200 hot meals a day can be provided and through working with Wellington City Mission and a marae in Lower Hutt many returned school lunches have been able to be distributed.
The cooperation between food providers like Kapura and Eat My Lunch, social service providers such as Wellington City Mission and Homeless Women's Trust, and government agencies like the City Council, is helping to ensure no one goes hungry.
At Alert Level 4 the Soup Kitchen has to decline donations of food from individuals. Donations of food products can only be accepted from businesses if prearranged and social distancing and PPE gear guidelines are followed.
The best way to help keep the meals coming during lockdown is to donate online at: soupkitchen.org.nz/donate/donate-money/
The Soup Kitchen is open for business and serving a hot takeaway meals seven days a week from 12pm and 1pm, at 132 Tory Street, Te Aro.
Please contact soupkitchenmanager@compassion.org.nz for general enquiries and chef@compassion.org.nz for anything food related or call (04) 385-9299.