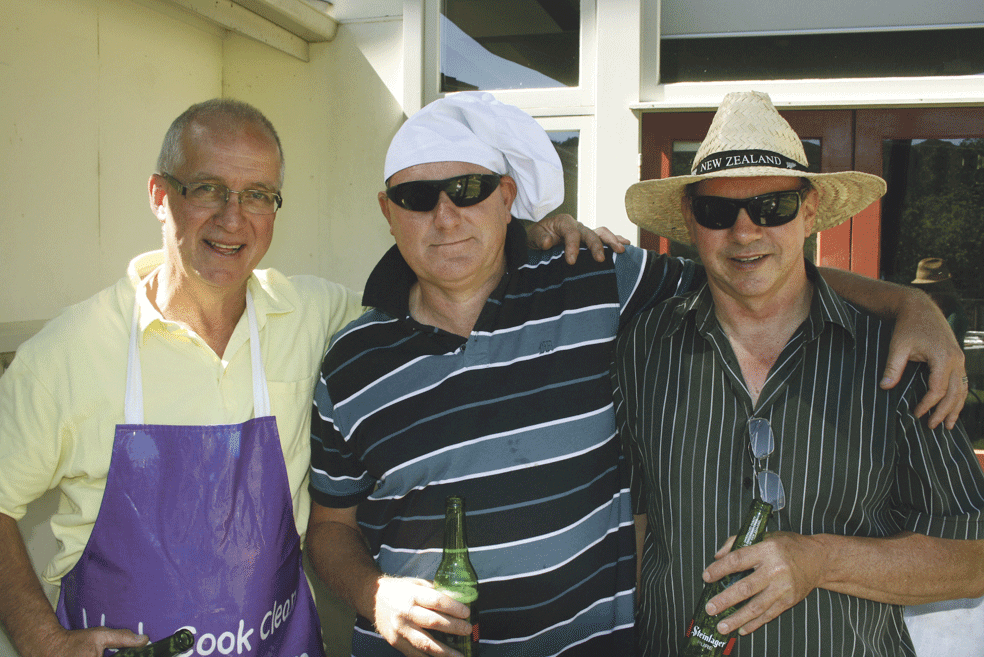 News

April 2014
Eugene Crosby
St Benedict's parish in Khandallah held a party on Sunday 23 February to welcome Fr Doug Shepherd and farewell Fr Bill Warwick.
The picnic was a rare coming together of church and school with principal Dave Lamont and his family there as well as Fr Peter Fitzgibbon from Johnsonville parish. Fr Bill Warwick returns to Plimmerton.
The day started with Frs Doug, Peter and Bill concelebrating Mass at 9am with the parish musicians leading a full church in the singing.
After Mass the congregation walked the 500 metres to St Benedict's school where a pig roasting on a spit boosted the party atmosphere.
After six hours the pig was removed and set aside to rest for 20 minutes before being carved. This gave the speech makers Steve Greene from the parish leadership team, John Tulloch from the Board of Trustees and Fr Bill time to speak and Fr Doug to say grace before the 250 hungry people started a riot. This was the first time such an event had been undertaken but now that the 'expert' spit-roasters have honed their skills, the parish and school intend to make it an annual event.
Even the weather seemed to be celebrating the community with the forecast promising dire weather a week before, but the day delivering glorious sunshine.
A wonderful day, wonderful weather and wonderful people.