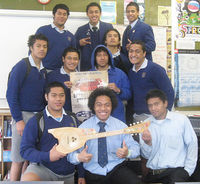 Schools
14 September 2010
St Bernard's College boys have won a place in the finals of the national Pasifika Beats music competition having been placed first equal in the regional contest.
The group Rhythm Divine is now off to the nationals in Rotorua on September 25 and they're up against groups from five other schools.
The group has also won best song from the Australian Performing Rights Association, with a song they composed together and called 'Culjah'.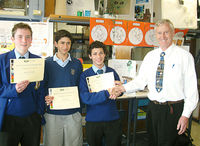 Also a Year 10 team has beaten 32 other teams from Wellington, the Hutt and Wairarapa schools to win the Y10 science quiz competition run under the auspices of Victoria University.
The competition involved writing up an investigation in a scientific manner, recognition of native animals and a short answer section.
A second St Bernard's team comprising Brandon Lynch, Chris Sims and Miguel Orville was fifth in the contest.
This was the first time the school had entered two teams in the science quiz competition.