WelCom May 2021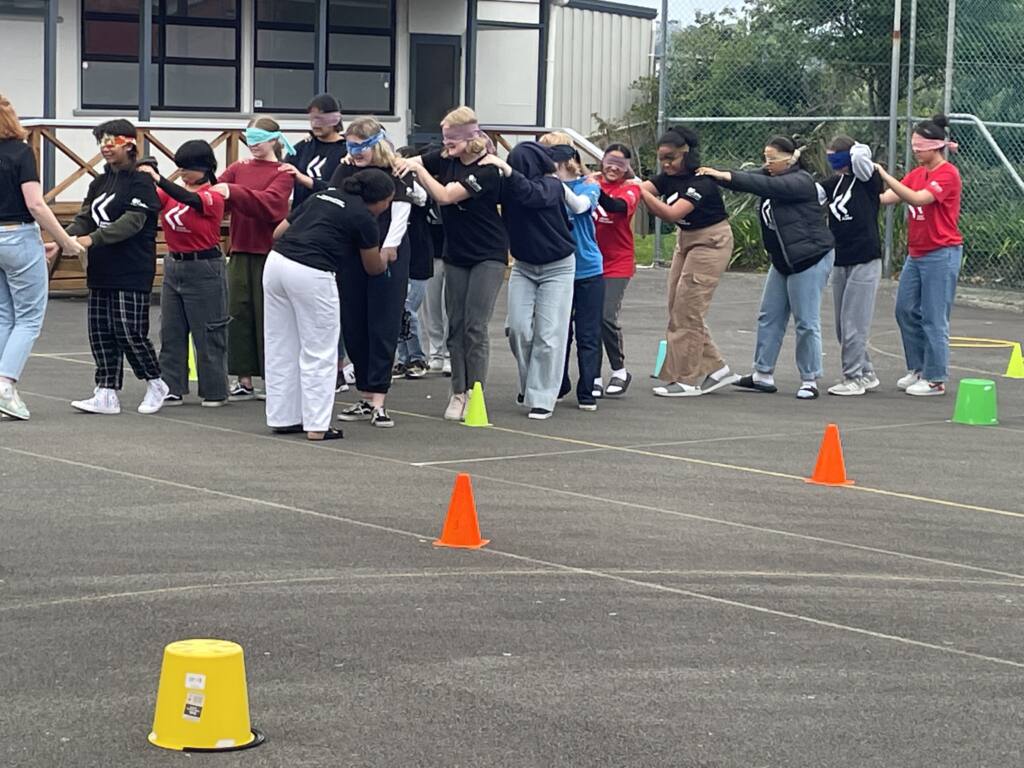 Angelica Silva, Year 13
On the morning of Friday 9 April, 90 students from St Catherine's College, Kilbirnie, committed to the annual Caritas 24-hour Challenge. Students handed in their cell phones to be locked away for the next 24 hours to do the 'Stop It' part of the Caritas Challenge and give up something we take for granted.
Our college takes part in the Challenge each year to raise money for Caritas Aotearoa, while also experiencing a little of what it's like to live in poverty – spending the night in our school hall with only cardboard boxes and sleeping bags for comfort.
We wore Caritas Challenge T-shirts throughout the day and although the bell rang at 3.20pm to signal school was over, the fun was only starting. We gathered in the school hall and Challenge co-ordinator, Mrs de Vos, split us into activity groups set in social contexts that taught us the importance of hard work and perseverance.
Activities included navigating landmines (cones) while blindfolded, wading barefoot into a cold lake (bucket) to get important gear, and trying to fit on an island (made out of skipping ropes) shrinking due to climate change. Dinner was bread with a simple dal followed by our Youth Minister – Tuakana, Teresa Rayner, showing us how to make beautiful rosary bracelets. We did this in poor lighting conditions at the end of a long day, mimicking a sweatshop for our 'Sweat It' experience.
A candlelit liturgy and reflection on how we can share our gifts with others ended the day and 'bed' was the humble cardboard shelter, which the groups had built after dinner.
The Caritas Challenge reminded is that what might be a fun game for us is another's reality. Almost half the school participated and we were blessed to have many teachers volunteer with us. We learned to appreciate our easy access to food, shelter and education, living in a peaceful country.
For us, the Caritas Challenge ended at 8am on the Saturday morning. For others, there is no end in sight.