WelCom November 2019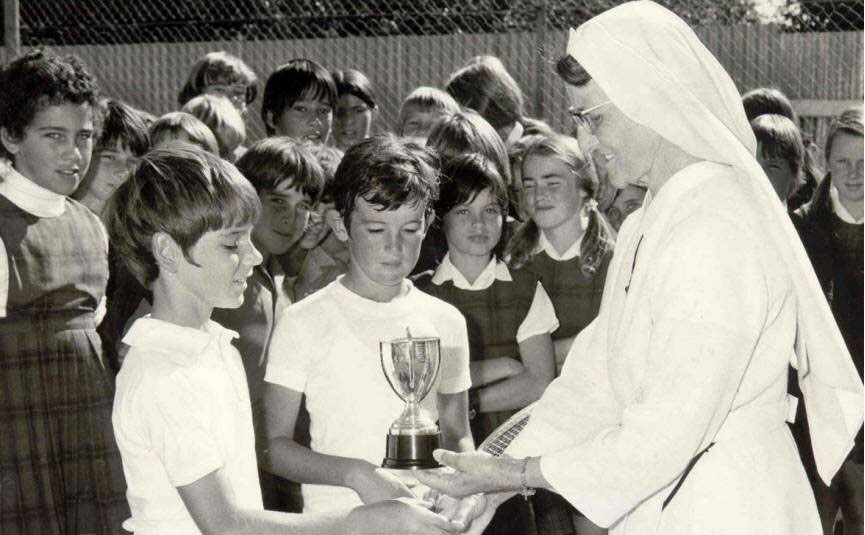 St Joseph's School in Levin will be celebrating 100 Years as a Catholic School Community, 12 February 2020.
The Sisters of St Joseph of Nazareth established a convent and school in Levin in 1920 to serve the parish and support local families to bring their children up in the faith. The Josephite kaupapa has been a blessing to our parish family and formed the foundation of the school. For almost 100 years, countless St Joe's children and their families have been enriched by being part of this faith community. The Sisters of St Joseph are remembered for their generosity and their service; for their practicality and advocacy; for their commitment to quality education for all summed up in the motto: Each for All; All for God.
Geraldine Steeds, a student in the 1940s recalls 'Pantry Day':
Parishioners joined the Sisters for an afternoon, with an abundance of gifts of home-made goodies, garden produce and dry goods with which to fill the shelves of their pantry, making sure there was plenty of food in store before the cold weather set in. Tables and chairs would be set out on the front lawn…smiling mothers, friends and Sisters, all chatting and laughing and drinking cups of tea on a beautiful sunny day, in the shade of a huge, spreading, rather magnificent chestnut tree.
Fr Alan Roberts wrote of Sister Cyprian: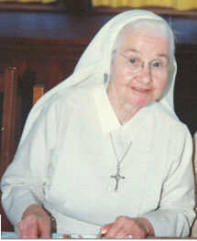 'Sister has touched so many hearts in Levin. Sunshine or rain, she would be spotted visiting all over Levin, often on foot. Sr Cyprian was a great example of how to live in the later years of life. Always conscious of her religious vocation and the mission, Sister covered a lot of territory. She did a lot of things, but her prayerful presence did more than all the action put together.'
The Sisters also remember their time at St Joseph's with love. Sr Mark (Nolene Landrigan) wrote about a new entrant in the 1960s who was shocked by his classmates saying, 'Good morning, Sister Hoobly-shoes'. He was relieved when he realised they were actually saying, "Good morning Sister, God bless you!"
Annually, the whole school reflects on the Josephite charism and the Sisters who did so much to shape the heart of St Joe's. Sr Celine is remembered each year with the school's ultimate trophy, awarded at prize-giving to a Year 8 student whose faithfulness to the Holy Spirit shines in their school and parish life.
Now the call has gone out to gather together in 2020 to honour the Sisters' kaupapa of service, to reconnect with those values and share them today to build an even stronger community. The Sisters may be gone but our community will continue as Kaitiaki of their service to St Joe's children; past, present and future.
For more information or to register: https://www.facebook.com/StJosephsLevin100Years