WelCom December 2016:
Youth, Schools, Education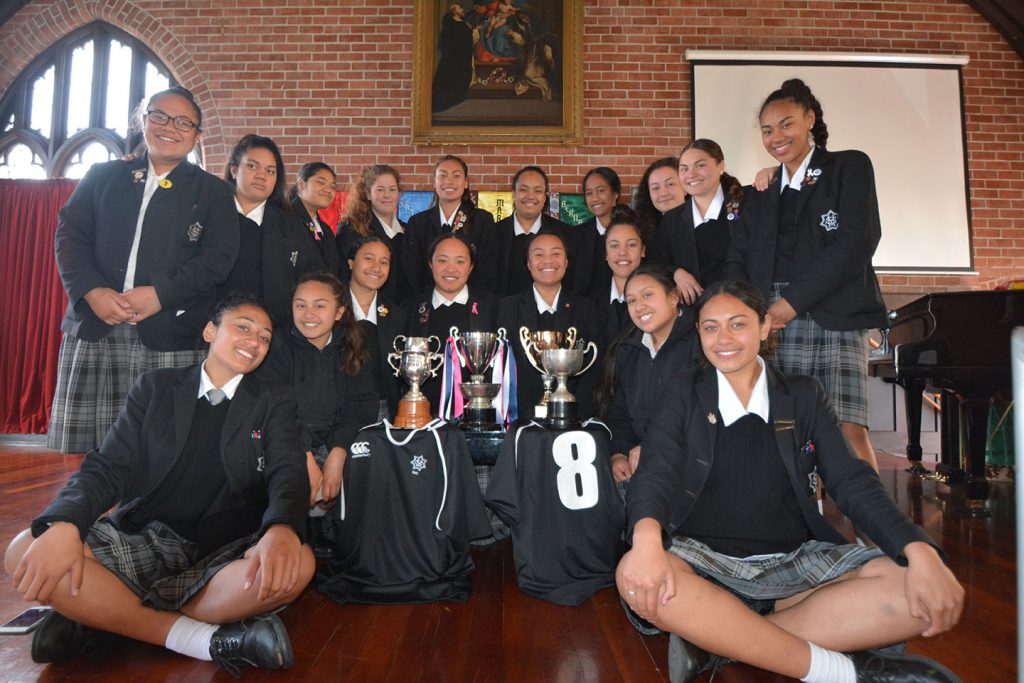 St Mary's College Rugby teams have delivered outstanding performances this year. The Premier One Rugby 15 a side team won the Wellington Premier One Competition; the Hurricanes Zone – the first Wellington girls school to achieve this; and were runners up at Top Four – Nationals.
The Sevens team won the Bowl final of the Condors Nationals 2016; the Sir Gordon Tientjens Invitational Sevens; the Derek Wootton Sevens; the Condor Regionals 2017 and holders of the Kat Simpkins Cup; American Ambassador Sevens – Premier Women's Club competition and holders of the Eleanor Roosevelt Cup.
Team members are Monica Tagoai (c), Dhys Faleafaga, Lyric Faleafaga, Renee Savi'inaea, Ainsleyana Puleiata, Lomia Fa'amausili, Cheyne Copeland, Ivana Samani, Katalina Tai, Laina Semu, Janaya Lau-Young, Marianive Leota, Emma Brown, Elani Launiuvao, Sophie Patelesio, Katherine Rayasi, Juvael Salyu, Tylah Tofilau, Bianca Petelo, Riarna Vulu, Egypt Moeke.
Of the 15s, Monica was selected for Wellington Pride and Dhys, Lomia and Cheyne were selected for Wellington U18. Of the sevens team Monica was a trialist for Rio and Lomia, Monica, Dhys, Lyric, Ainsleyana, Cheyne, and Renee were selected for Wellington Women's Sevens Squad.
The teams are coached by Tuga Mativa and Ardie Savea and managed by Mark Hurley.