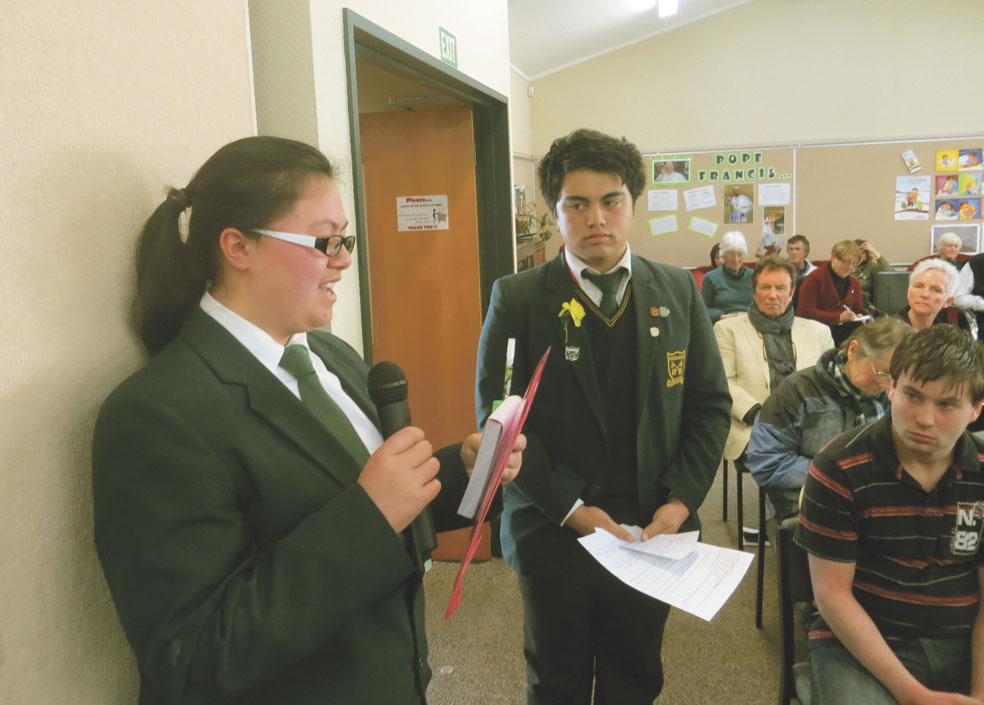 Schools
October 2013
St Peter's College student Te Rangioinga Karatea-Goddard spoke in Māori from the floor of the Social Justice Week seminar in Palmerston North:
From a Māori point of view, I came to learn that for my work to be meaningful it would consist of three main aspects:
To consistently learn something new;
For it to be enjoyable so that I would come home knowing that I spent the day doing something that I love and enjoy; and, most importantly
Giving back to my whānau and iwi.
A number of Pasifika students also addressed the meeting and told of the hope that their parents brought to New Zealand which was then dashed through lack of work and high rents.
One student said the rent was almost half what her parents earned and there were bills to pay on top of that.
A Tongan student spoke of her disgust at the numbers of young unemployed. 'Those businesses that are being established, I don't see my friends working in those businesses, not at all.'
We are the future but we are not being employed, she said.
The meeting is further discussed here.