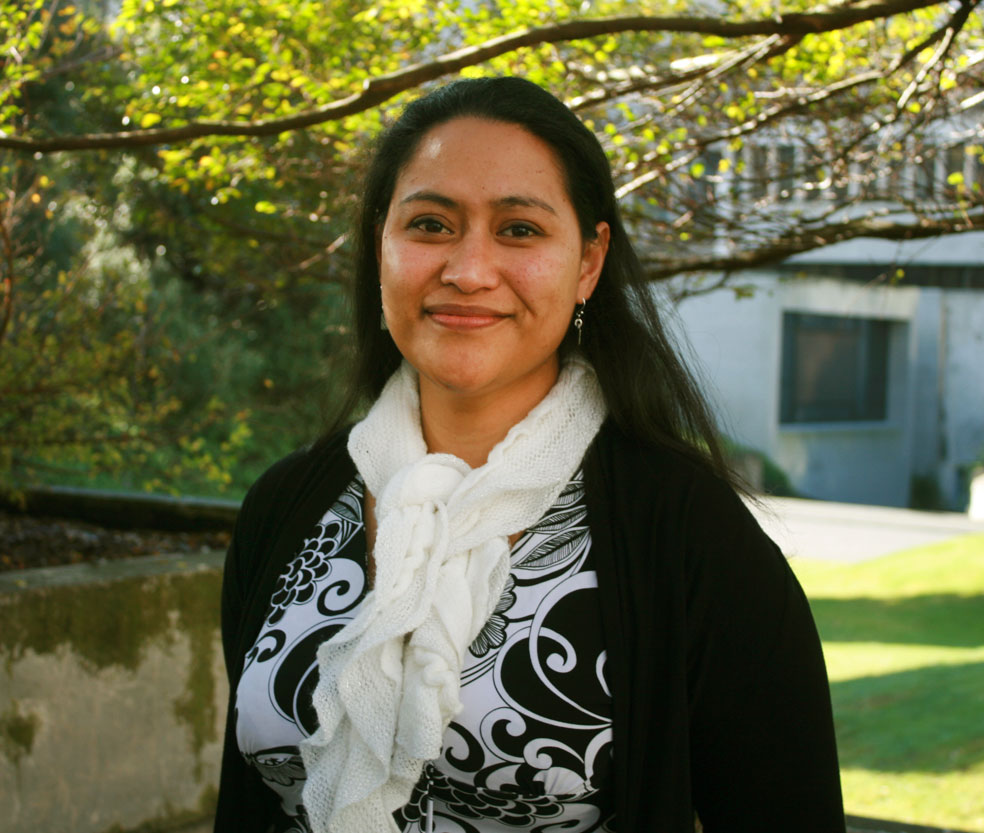 Feature
Cecily McNeill
A passion to get more Pacific people into higher education and skills that will lead to meaningful work drives the new Ministry of Business, Innovation and Employment's first Chief Advisor, Pasifika, Matalena Leaupepe.
Pacific people have fared worst in the economic recession from which New Zealand is just starting to recover but this may be because, as the 2006 Census of Population and Dwellings showed, 35 percent of Pacific peoples had no qualifications, compared with 25 percent of all New Zealanders.
Statistics New Zealand reported in 2008 that on average, Pacific peoples have worse economic circumstances than the overall population, with the majority of Pacific peoples living in areas with the fewest economic resources.
Matalena's family came to New Zealand from Samoa when she was 10 because her parents wanted more educational opportunities for their children. Matalena credits her success to the sacrifices that her parents (Fiu Leaupepe and Leaupepe Pita Leaupepe) made in coming to a new country and surviving on one income while making sure that their children received a solid education through Catholic schools.
Matalena graduated from Victoria University with an honours degree in international relations and politics and has been pursuing a Masters degree in public policy which she hopes to finish in a couple of years although this is a challenge with two small children and a full-time job.
Boosting Pacific people's chances of higher education and employment prospects has enormous benefits for all New Zealanders, Matalena says.
'If you lift the education and training levels of Pacific children, the economy and New Zealand as a whole will benefit through higher skills, higher household incomes, greater innovation and less reliance on welfare. You will never be able to close the social and economic gap if you concentrate only on the top.'
Pacific people were the hardest hit during the economic recession because they were in lower-paid jobs, had lower skills and fewer qualifications.
'Research shows that Pacific people with tertiary qualifications tend to have higher incomes than non-Pacific with the same qualifications. Yet Pacific people without qualifications earn less than the general population without qualifications. That would be one of my messages – to encourage people to think about gaining a qualification which is not as easy as it sounds but it's worth the effort.
'Of course university is not the only route to gainful employment. I'd also like to encourage Pacific young people to look at opportunities that are available through the trades and the Canterbury Rebuild.'
The Ministry of Pacific Island Affairs reported in 2010 that Pacific peoples are over-represented in non-skilled and lower-skilled occupations. Evidence from previous recessions also suggests that unskilled workers are hit hardest in times of recession, when unemployment rates for unskilled workers increase more than those for skilled workers (Department of Labour, 2009).
Matalena sees the challenge as ensuring 'we put Pacific people in a position of strength by boosting their skill levels and increasing their qualifications to get jobs in areas that will not decline in the future'.
The present situation is pretty tough for Pacific people as seen through the negative statistics and some institutions are allowing that situation to continue.
'But you have to look at the potential. There are many talented young Pacific people in sports [the All Blacks], arts and music. We want Pacific people to also be leading and succeeding in business and at the top of the country's leading institutions as well.'
Matalena says she has been blessed to have had some good managers and mentors who have recognised her talent and given her projects that extended and rewarded her.
'Having [managers] that recognise your potential and recommend you for roles makes a huge difference because the competition is great. I've had amazing people on my journey.'
She says it is also a matter of 'knowing yourself and knowing what you need to do in life in order to put yourself in the right pathway. Some of it feels random but looking back I can see that it wasn't.'