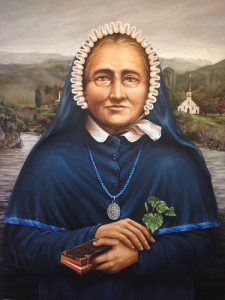 June 2016
On 19 June, activities are planned to celebrate Suzanne Aubert's birthday. Mass with Cardinal John Dew presiding is at 5pm in The Chapel of Our Lady of Compassion, Island Bay. The Parish of Wellington South will be celebrating in their four church communities and birthday cards from the children will be brought to the Mass.
Also celebrating 115 years of the Suzanne Aubert Compassion Centre on Sunday 19 June the Soup Kitchen is opening its doors to the public. You're invited to explore the Kitchen, at 132 Tory St, 11am–2pm to sample soup, learn about the organisations history and opportunities to be involved.
On 1 July, the Soup Kitchen Street Appeal is being held across Wellington and there's a fundraising concert in the evening.