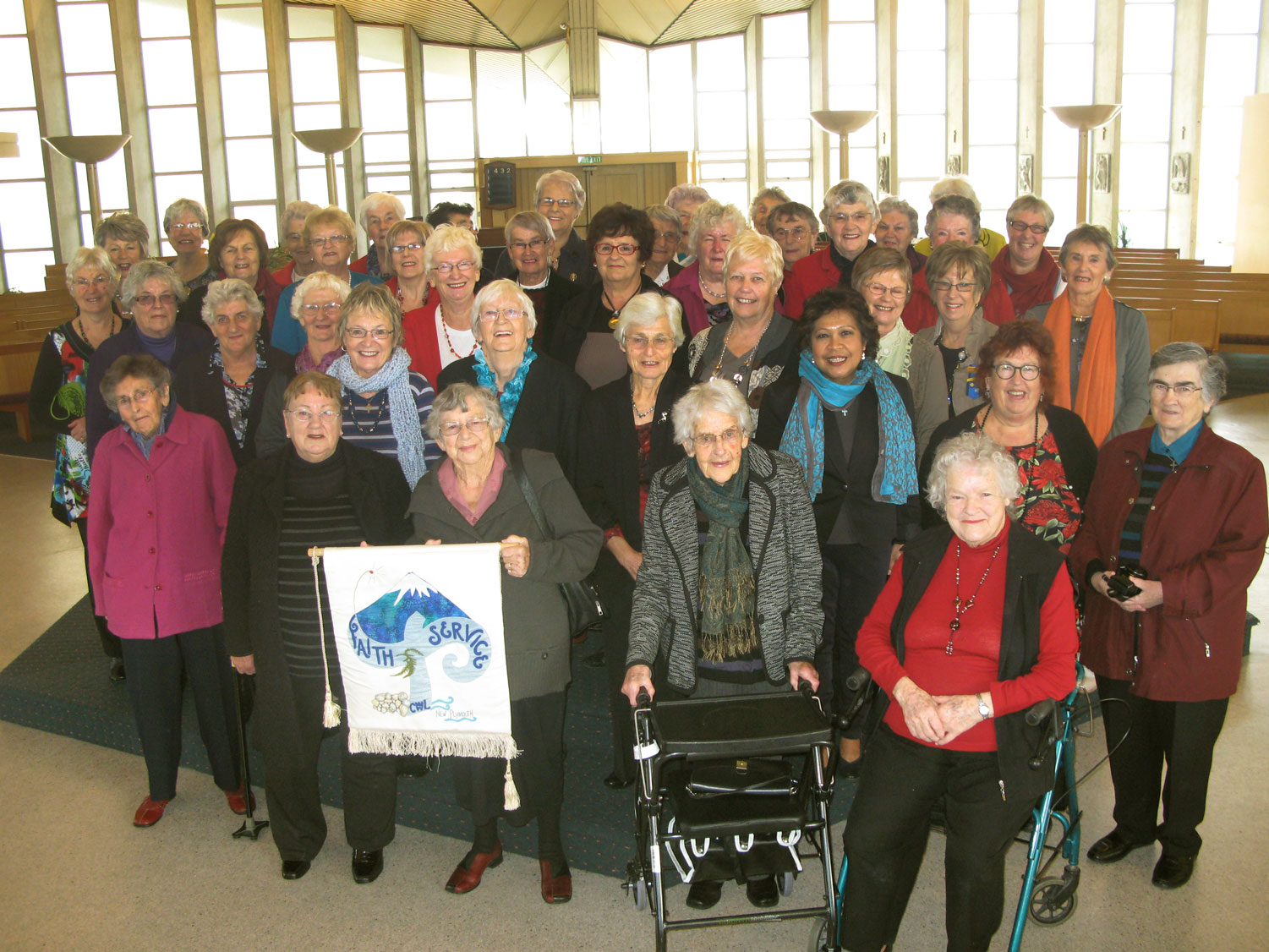 Palmerston North Diocese
It is arguable whether being the daughters of a committed Catholic Women's League member is a matter for hilarity, but Therese and Monica O'Connell's account was highly entertaining during the New Plymouth branch's recent jubilee celebrations.
Past and present members, including six foundation members from 1963, with Frs Craig Butler and Vijay Dungdung, national president Anne Joyce and former diocesan chaplain Sr John Bosco, shared a Thanksgiving Mass and Jubilee lunch to celebrate 50 years as a branch.
The first president and life member, Joan Hickey, and Chanel Carnegie, the first treasurer, cut the birthday cake.
The six from the inaugural meeting were presented with 50-year badges. Therese and Monica O'Connell spoke with affection and great humour of their experiences as daughters of a committed and enthusiastic CWL member who loved her League, her meetings and the friends she made in the organisation.
Local musician Don Boyd sang while they sipped their tea from fine china cups and enjoyed a piece of Jubilee cake. A wonderful afternoon was had by all.