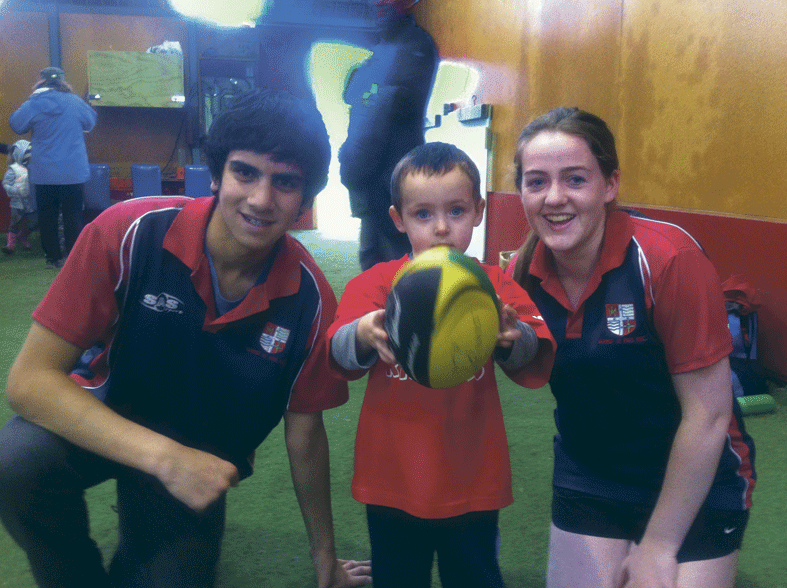 Archdiocesan News
John Holden
Marist St Pats rugby club congratulates club member Tessa Murphy on making the finals of the Wellington Community Trusts Young Community Leaders Awards 2013.
Tessa was one of the key people who introduced Marist St Pats to Little Rippa kids' rugby, an MSP 2012 initiative. She promoted the concept to parents and caregivers, with a view to providing a structured training/fun session for preschool children and parental interaction on a Saturday morning.
As a finalist, Tessa attended a cocktail reception which Governor-General Sir Jerry Mateparae hosted on 18 June. Earlier, she met the other finalists to discuss leadership and their roles in the community and enjoyed inspiring talks from Nick Legget, Ben Irving, and Waimarama Taumaunu,
A former St Catherine's student, Tessa is studying for a Bachelor of Science degree at Otago University majoring in neuroscience.