Schools
Cecily McNeill
4 September 2009
Pupils of St Patrick's School, Masterton, dusted off their performance gear for two concerts in the Masterton town hall last term.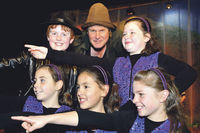 The Biggest Little Kiwiana Show was staged as a benefit concert for the sister of one of the school's pupils. Pre-schooler Sophie King is receiving treatment for a brain tumour.
The show was devised using a basic script outline. Local points of interest were then woven into the show's fabric.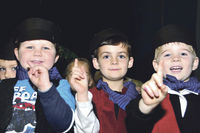 The Sisters of St Brigid rated a mention in the concert as the founding order of the school as did the local Parks and Reserves of NZ centre where kiwis and tuataras are raised.
One of the show's organisers, Chris Connor, said the show generated a great deal of local interest as a result.
It was also a great theatre experience for many of the pupils who had not been involved in a stage presentation before.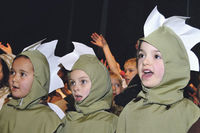 Meanwhile, the town hall and sound system for the show were provided at a reduced rate and the money raised has been put with proceeds from parish fundraising and from the Cancer Society.
Sophie King is undergoing post-operative chemotherapy at Auckland's Starship Hospital which means that the whole family must fly to Auckland periodically.