WelCom December 2019
The Maxwell Fernie Organ at St Mary of the Angels
Maxwell Fernie OBE (1910–1999) was a renowned New Zealand organist, teacher and conductor. Based in Wellington, Max was an authority on Gregorian chant, sixteenth century polyphony, organ construction and tonal design. A new book entitled The Perfection of Sound tells the story of the construction and on-going legacy of the famed Maxwell Fernie organ at St Mary of the Angels Church.
---
Julius Fernie
Even a most uncommon wet and grey November Wellington day wasn't enough to keep the crowds away from the launch of a compelling new book, celebrating the birth of the Maxwell Fernie Organ at St Mary of the Angels Church in Boulcott St.
From the collected archive of correspondence between a parish priest, an organ builder, a pipe maker and Maxwell Fernie himself, The Perfection of Sound weaves together a story of how the revolutionary Fernie organ in Wellington was brought to life from a flat in Pimlico, London, in the late 1950s. Reading the collected letters, reveals the extent of what was achieved – a new and now-renowned organ built with painstaking detail from scratch and largely by mail.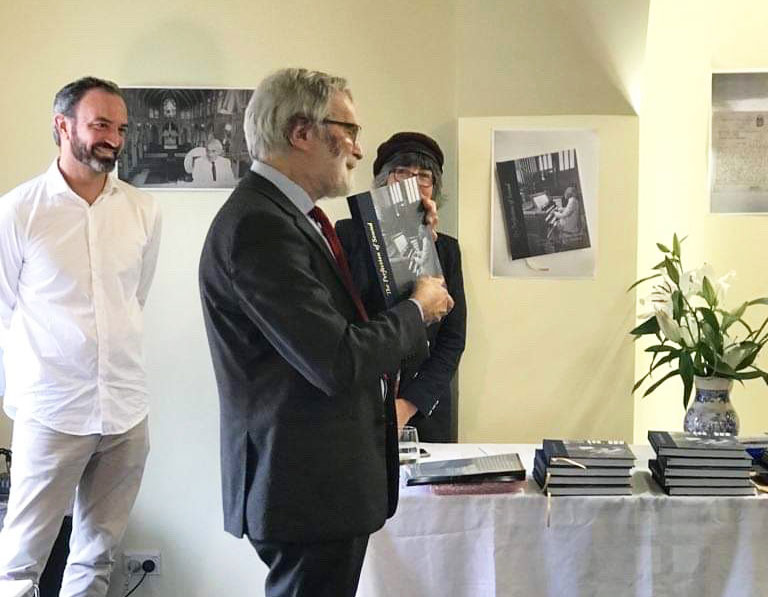 More than 60 years after it was built, it was obvious the organ – and the name of Maxwell Fernie – still resonates for many, as guests gathered in the crypt of St Mary's to hear excerpts read from the book, personal recollections of Max and a demonstration of the famous organ by James Young, one-time pupil of Max.
This beautifully produced book is one for the ages. Wonderfully illustrated with photos and diagrams, and a wide-ranging introduction by Ros Johnston, artist and a former student of Maxwell Fernie, The Perfection of Sound will appeal to organ and music lovers on all levels.
The Perfection of Sound – The Maxwell Fernie Organ at St Mary of the Angels is published by Steele Roberts ($99.00). To order a copy go to www.steeleroberts.co.nz and search 'The Perfection of Sound'.