WelCom June/July 2022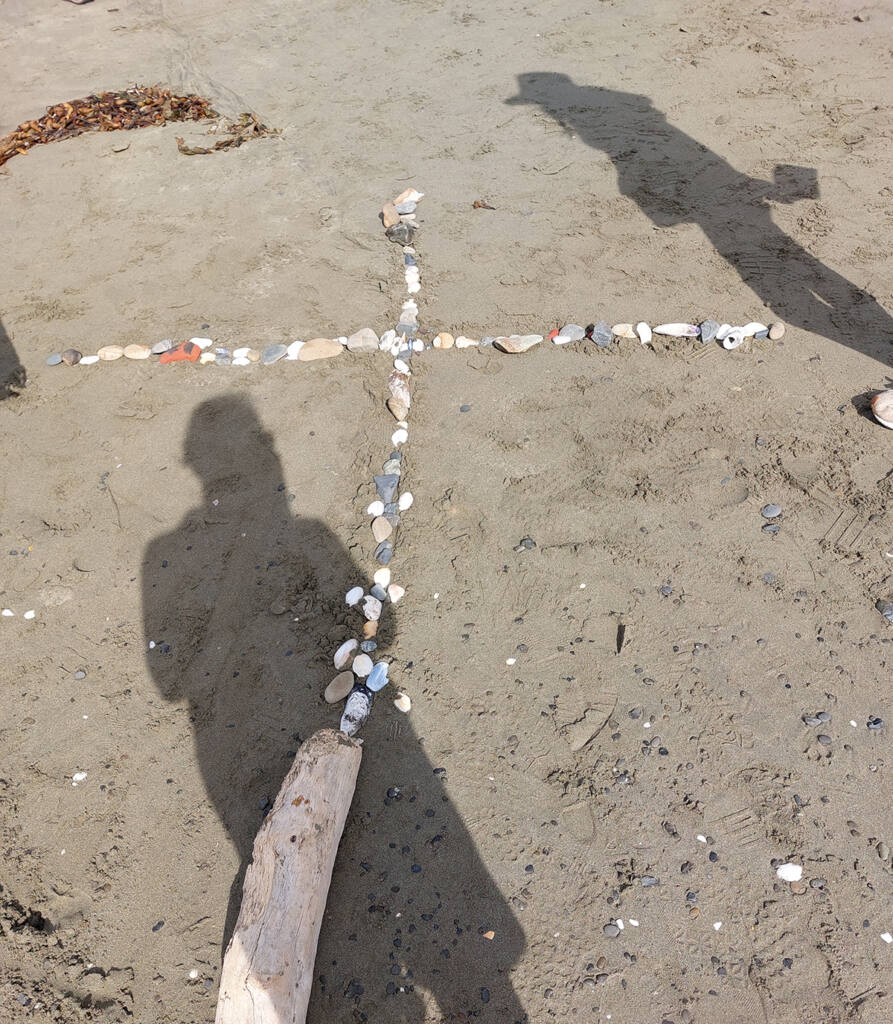 Nadia Monahan
This year's warm and sunny Good Friday morning began for a group of us in Seatoun with the Way of the Cross. As part of the Holy Trinity Parish of East Wellington, students and families from St Anthony's Catholic community joined with the local Anglican community to carry a cross in remembrance of Jesus Christ.
We gathered at St George's Anglican church, and began with two readings, a prayer and a song. Then the procession began and we walked to St Anthony's Catholic Church via the Seatoun shops. There we had another reading, a prayer and a hymn. From St Anthony's we walked down to Seatoun Beach, where we had another reading and a lament. We each took a stone, a pebble, or a shell and made a cross on the sand. Next, we walked to St Christopher's Presbyterian church – currently disused – for another reading and song. The walk concluded with a return to St George's, and a final reading and hymn.
The readings were about the Last Supper, the events at the Garden of Gethsemane, and covered the period all the way up to the crucifixion. A number of different people carried the cross, and not all of them were adults. My ten-year-old brother had a turn.
We had a good turnout, with approximately 100 people. It was really good to have the different communities mixing. We met some people who didn't go to our church and they were really nice and chatty. I met a really cool girl, and we talked for a while after the Way of the Cross concluded.
I think it was a good way to remember how Christ died for us. I hope Covid doesn't interfere so we can do it again next year.
Nadia Monahan is a Year 8 student at St Anthony's School, Seatoun, Wellington.