WelCom May 2021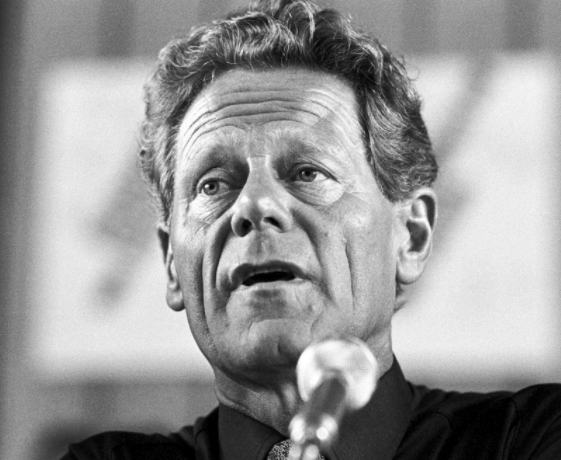 Controversial Swiss theologian Hans Küng, whose authorisation to teach Catholic theology was revoked in 1979, has died at his home in Tübingen, Germany, on 6 April 2021, aged 93.
Küng was ordained a priest in 1954 and became professor at the Faculty of Catholic Theology at the University of Tübingen in 1960.
He took part in the Second Vatican Council as an expert theologian – and one of its youngest – advising the bishops.
Peter Hebblethwaite, a Vatican expert, wrote that all Dr Küng's proposals at the Second Vatican Council were accepted, some in modified form, in the council's final documents. 'Never again would a theologian have such influence,' he wrote.
Following the Second Vatican Council, Küng became known for his positions in the theological and moral field, often critical of various points of Catholic doctrine, including priestly celibacy, Church policy on governance, liturgy, female priesthood, mixed marriages, euthanasia, abortion and contraception.
In particular, he spoke out against the dogma of papal infallibility as understood by the First Vatican Council. In 1979, the Congregation for the Doctrine of the Faith revoked his faculty to teach as a Catholic theologian, but he continued to work at the University of Tübingen as a professor of ecumenical theology and became director of the Institute for Ecumenical Research at the university. The institute had been specially created for him – a novelty at German universities.
He continued at the University of Tübingen until his retirement in 1996. Küng remained a Catholic priest and in 2011 he co-founded the Global Ethic Foundation.
Küng was a prominent speaker and a prolific writer, writing more than 50 books in which he promoted dialogue among religions and challenged Vatican doctrine on many fronts. His many books were widely read. A polarising, charismatic figure Küng often expressed public support for the demands of grassroots organisations and called for more democracy in the Church.
The dogma-challenging priest was a strong voice for peace – and was lauded not only by Catholics, but by many others as well. He held numerous honorary doctorates from universities in the United States and Britain, as well as awards and honours, notably the 1991 Swiss culture prize. He was awarded the annual Japanese Niwano Peace Prize in 2005 for making a significant contribution to world peace through promoting, interreligious co-operation, and the German Otto Hahn Medal in Gold in 2008 for outstanding services to peace, tolerance and international understanding.
The famous Swiss theologian has been acclaimed as one of the most brilliant Catholic thinkers of his generation.