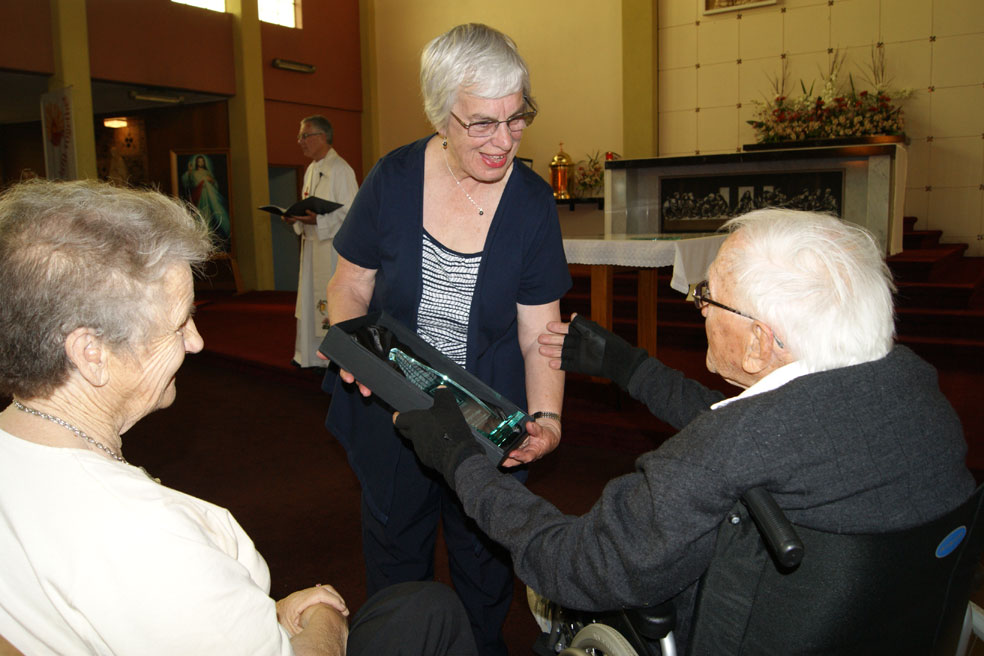 News
December 2013
Bob Cater
On 16 February 2014, the Catholic community of Titahi Bay will celebrate the Golden Jubilee of their parish, before it joins Our Lady of Fatima parish Tawa a year later.
St Pius X separated from Holy Family Porirua in February 1964. Despite being able to enjoy just one jubilee year, the Bay's Catholics are determined to give thanks for the grace and blessings which the parish has bestowed on them during its separate existence.
They are planning a jubilee Mass and brunch with associated activities next year.
Parish council chair Denise Dorman says Archbishop John has agreed to preside at the special Mass. 'We give thanks, too, that our first parish priest Fr Lou Leuthard and our last under this identity, Fr Des Moosman, will also join us.
All the elements which make up this diverse parish will be involved in the celebrations – the Samoan community which has become so prominent a part of the life of the parish and the school children whose special roles include the kapa haka group.
The organisers are keen to welcome back former parishioners as well as clergy and religious who have worked in the Bay. Billets are being arranged for those who need accommodation.
Anyone who has been associated with St Pius X can contact Bob Cater or call (04) 236-7381 for catering purposes or for more details of the jubilee celebration plans.