WelCom March 2023
The Archdiocese of Wellington has been running its Tuākana Youth Ministry programme since 2020. It is a year-long, paid programme where a team of young people are each assigned to one of the archdiocese's nine Catholic colleges, to walk alongside students and support them on their faith journeys. During their assignments the Tuākana are a part of the archdiocese's Young Church group and their work is coordinated by Louise Lloyd and her team.
In 2023 four young people are on the programme – Nia Foliaki, Tim Ale, Nick Meli and Sofia Mendoza. Nia and Tim were on the programme last year and have returned for a second year to continue the work they started as they 'could still see opportunities to make a difference'.
If you would like to apply be a Tuākana this year, there are still vacancies. Please contact Louise Lloyd at youth@wn.catholic.org.nz for more information.
---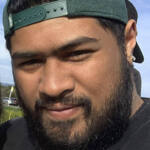 Nick Meli – Bishop Viard College, Porirua: 'This year I'm hoping to break down barriers with students who I know don't always feel comfortable with expressing themselves, especially with pressures like social media. Some of the things I enjoy sharing are artwork, music and singing.'
---
Tim Ale – Chanel College, Masterton: 'I only came in halfway through last year and I wanted to continue to walk alongside the students. My main hopes for this year are to support students to continue to grow in their own space and to create a comfortable space for them to do that.'
---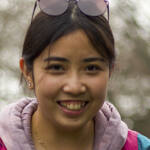 Sofia Mendoza – Sacred Heart College, Lower Hutt: 'I decided to apply for this role after being part of the Youth Mass in Petone in 2022 when my youth group was called to be the choir. Then at the Mass Louise spoke about the Tuākana role and my friends said, "That sounds just like you!" so I decided to apply.'
---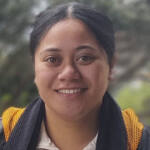 Nia Foliaki – St Catherine's College, Kilbirnie: 'I could still see opportunities for me to make a difference after being at the college in this role last year. I was approached by the Head Girl for 2023, Ella Cessford who asked me to support her to build a faith community with more collaboration alongside St Patricks College, Wellington.'