WelCom April 2021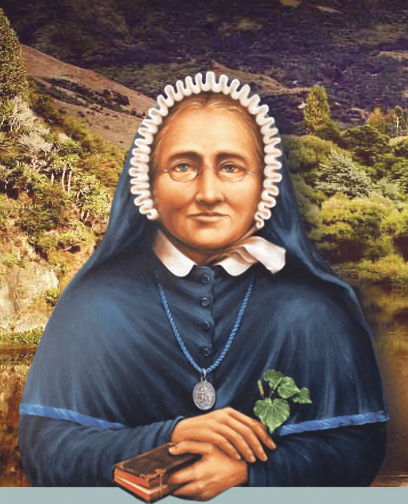 Suzanne Aubert's 'Manuscript of Māori Conversation' is one of five new collections of New Zealand's legal, literature, photography, art and te reo treasures that have been added to the UNESCO Memory of the World Aotearoa New Zealand Register.
The new inscriptions on the prestigious register cover a range of topics and bring the number of items inscribed since 2011 to 45. All five inscriptions demonstrate the importance of language and words – written, artistic, creative, legal – in the heritage of Aotearoa New Zealand.
Receiving the honour were:
Crown Purchase Deeds (Archives New Zealand)
Robin Hyde literary and personal papers (Alexander Turnbull Library and the University of Auckland)
Olaf Petersen [photographic] Collection (Auckland War Memorial Museum)
Colin and Anne McCahon Papers (Hocken Collections)
Suzanne Aubert's Manuscript of Māori Conversation (Sisters of Compassion).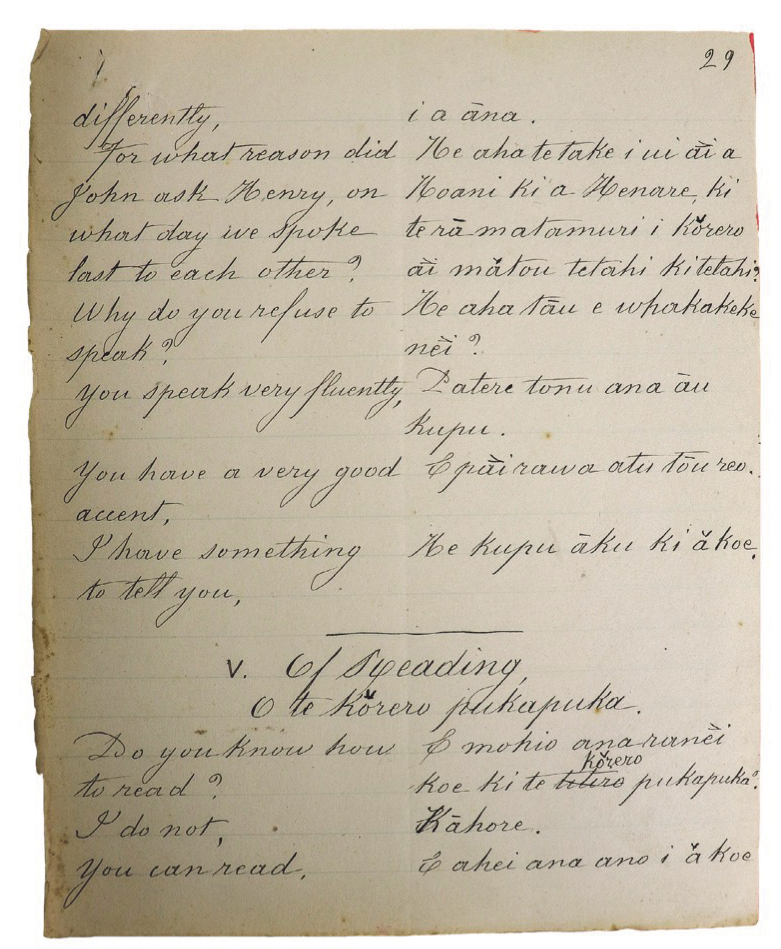 Announcing the new inscriptions at an event at the National Library of New Zealand in Wellington, Tuesday 9 March, Memory of the World New Zealand Chair Jane Wild said, 'Once again the Memory of the World Trust Committee is delighted to celebrate these special collections that record Aotearoa New Zealand's distributed documentary heritage.
'We want to highlight the value of diverse and unique collections for future research to develop and strengthen understanding of how Aotearoa New Zealand has developed, in a variety of spheres.'
Presenting the certificates Ms Wild said, 'In 2020 and 2021 we have new appreciation and increased awareness of the significance of documentary heritage as we grapple with Covid-19 collecting and the harvesting of born digital content. But looking back at archives from the 19th and earlier 20th centuries allows fresh perspectives today. For example, Suzanne Aubert's 'Manuscript of Māori Conversation' shows an awareness in the late 19th century of the value for English speakers of learning the Māori language, and vice versa.'
Suzanne Aubert's 'Manuscript of Māori Conversation', held by the Sisters of Compassion, is the manuscript of a phrase book offering wide-ranging communicative phrases, in addition to a grammar summary, a vocabulary section and a lively dramatised English-Māori adaptation of an excerpt from Sir George Grey's 1854 work on Māori mythology and traditions. The preface makes clear the phrase book was written both for the Sisters of St Joseph based at the mission on the Whanganui River, and was destined generally to help Europeans and Māori to learn one another's language.
Suzanne Aubert became immersed in the Māori language, culture and customs. In Hawke's Bay in the 1870s she deepened her knowledge of te reo and tikanga. Her considerable scholarship is notable in an impressive surviving manuscript of a projected English-Māori dictionary, with 17,000 English and many well-researched Māori equivalents.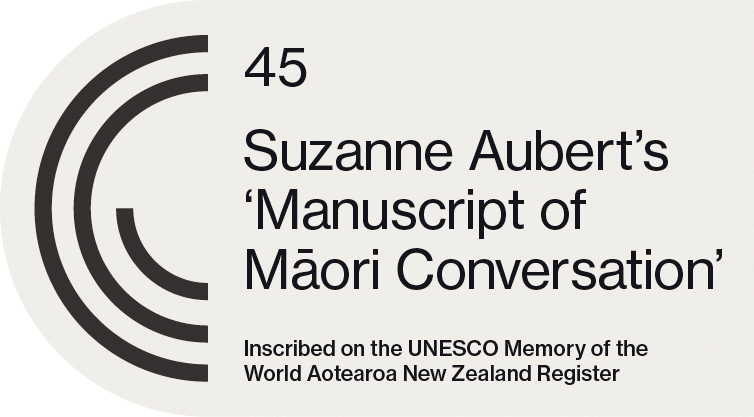 From 1883 Suzanne Aubert completed an English-Māori phrase book, published in 1885. She also acknowledged her awareness of dialectical variation.
Her work was groundbreaking in its scale and aim, evidenced in its ongoing use for generations. Most reprints are based on a 1901 edition prepared by noted scholar, Sir Āpirana Ngāta.
---
Cause making significant progress
Good progress is being towards the hoped-for Beatification of Venerable Suzanne Aubert-Meri Hōhepa. In January this year, the Sisters of Compassion received a request from the neurological specialist appointed by the Vatican to review medical records of the alleged miracle granted a Christchurch woman through the intercession of Suzanne Aubert. The doctor asked for a number of special tests to be undertaken and wanted clarification of a number of key points from the inquiry. These have been supplied to the doctor for final review and ultimately submission to the Congregation for the Causes of Saints. The Sisters of Compassion say they remain optimistic that all the necessary requirements and checks have been completed and they expect to soon hear the alleged miracle has been accepted. Meanwhile they remain committed to praying it be God's will for Suzanne's intercession to be formally acknowledged by Rome.
---
'Journey with Suzanne' podcast
The studio is almost complete, and a new podcast series is to be hosted by Fr James Lyons is soon to be launched. 'Journeying together with Suzanne Aubert' will be a regular podcast to help keep everyone informed about what is happening with the Cause for Sainthood and activities at the Island Bay resting place of Venerable Suzanne Aubert-Meri Hōhepa.