WelCom August 2022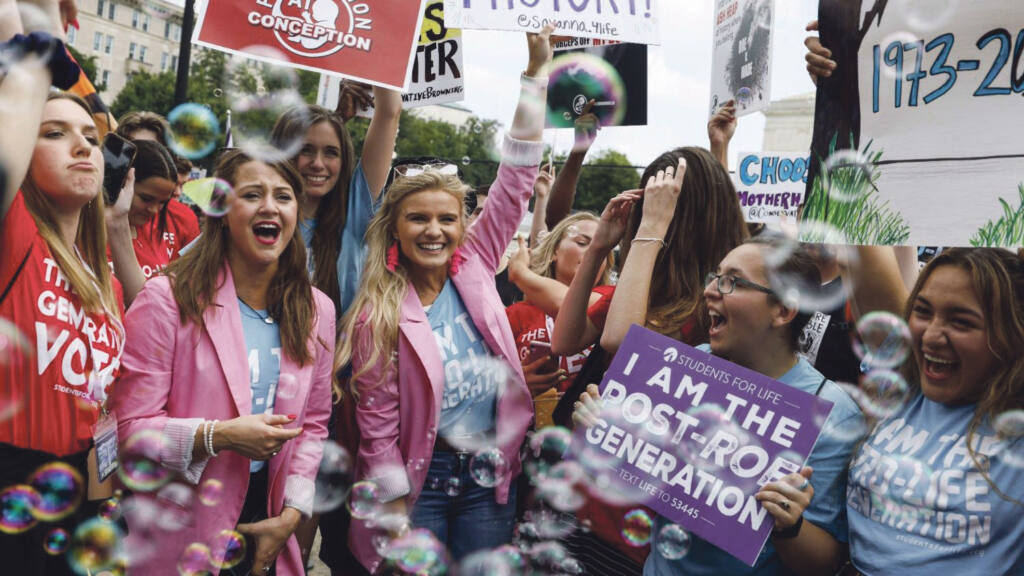 The Catholic Bishops of the United States have welcomed the Supreme Court decision overturning Roe v Wade, the 1973 ruling 'which legalised and normalised the taking of innocent human life' through abortion.
In June, the United States Supreme Court released its decision in the case of Dobbs v Jackson Women's Health Organisation, ruling that the US Constitution does not protect a so-called 'right' to abortion. The ruling, which was decided by six judges in favour and three opposed, overturns the decisions in the landmark abortion cases Roe v Wade and Planned Parenthood of Southeastern Pennsylvania v Casey, which had guaranteed 'abortion on demand' throughout the country.
'This is a historic day in the life of our country,' says the US Bishops' statement. 'For nearly 50 years, America has enforced an unjust law that has permitted some to decide whether others can live or die; this policy has resulted in the deaths of tens of millions of preborn children, generations that were denied the right to even be born.'
The statement goes on to note that Roe v Wade, 'which legalised and normalised the taking of innocent human life, marked a grievous denial of the truth that all men and women are created equal, with God-given rights to life, liberty, and the pursuit of happiness.'
The Supreme Court decision, however, does not make abortion illegal, but merely returns authority to regulate the practice to the American people and their elected representatives.
After thanking God for the Supreme Court decision, the bishops appeal to elected officials to 'enact laws and policies that promote and protect the most vulnerable among us.'
The bishops also mourned the loss of 'the little ones whose lives have been taken since 1973,' while expressing their closeness to 'every woman and man who has suffered grievously from abortion,' assuring them of their prayers for healing and pledging their compassion and support.
The bishops go on to praise the work of 'millions' of Americans who have 'worked together peacefully to educate and persuade their neighbours about the injustice of abortion, to offer care and counselling to women, and to work for alternatives to abortion, including adoption, foster care, and public policies that truly support families.
Their work for the cause of life, the bishops continue, 'reflects all that is good in our democracy, and the pro-life movement deserves to be numbered among the great movements for social change and civil rights in our nation's history.'
However, the bishops insist on the need for the work to continue: 'Now is the time to begin the work of building a post-Roe America. It is a time for healing wounds and repairing social divisions; it is a time for reasoned reflection and civil dialogue, and for coming together to build a society and economy that supports marriages and families, and where every woman has the support and resources she needs to bring her child into this world in love.'
Source: Vatican News