WelCom December 2020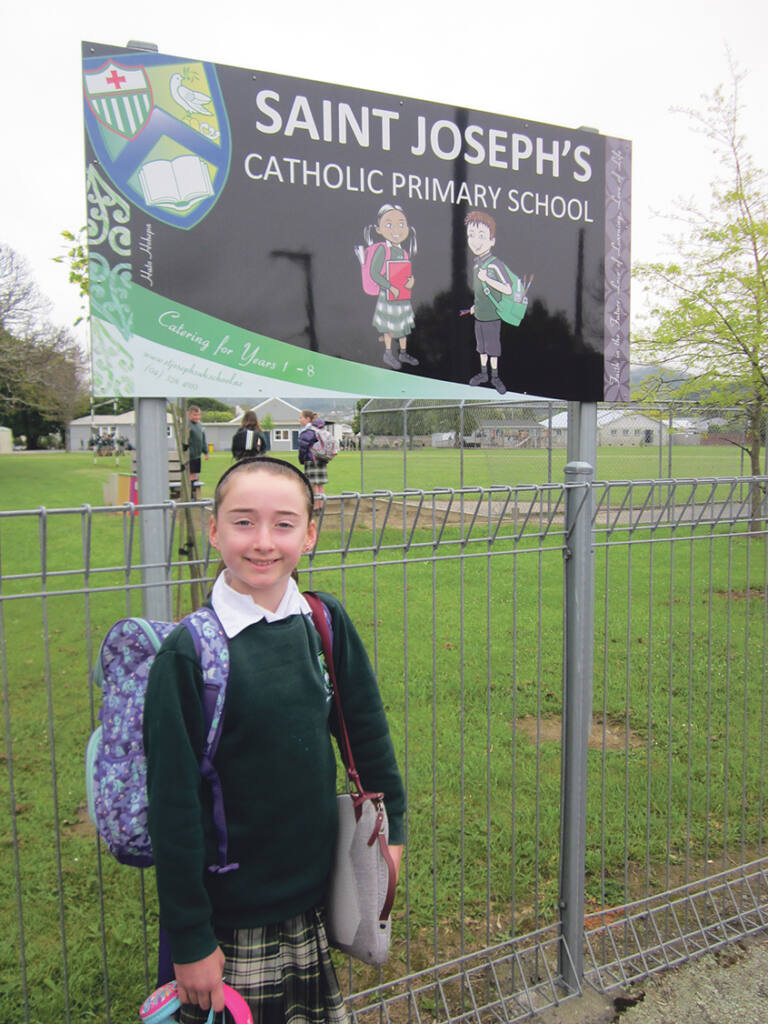 Congratulations to Grace Moorman, a Year 4 student of St Joseph's School Upper Hutt, for receiving a US$1000 grant from the Knights of Columbus, USA, towards her Catholic Education.
The Knights are a Catholic charitable men's group based in Pennsylvania. Their membership is throughout the world, although they do not currently have councils in New Zealand.
Grace's dad, Joe Moorman is a 4th Degree member Knight. Knights of the 3rd Degree or higher who have children attending Catholic schools were eligible to apply for one of 50 grants and Grace was one of the lucky recipients.
Joe said, 'I didn't know if the Knights in Pennsylvania would consider awarding the scholarship to one of my children since we don't live in the United States, but am so glad I applied as an active member. Our family is so thankful to the Knights and we hope they realise how wonderful it is to be supported in these challenging economic times, and that they care enough about the strength of a Catholic Faith education to provide these grants.
'In our thank-you letter to the Knights we quoted Grace. "Thank you for the money KOC. I really appreciate it, it will really help me buy stationery, uniform, fees and field trips."'
Kelly's grant will also go towards diocesan fees and extracurricular activities such as music lessons. 'We wanted to be sure that besides the usual school expenses, Kelly could take advantage of some additional activities offered at St Joseph's,' said Joe.
'St Joseph's School is well-respected throughout Wellington for their high standard of care, personal attention and education, as well as providing a strong foundation in our Catholic Faith,' he says. My wife Kelly and I never considered sending our children anywhere else. Kelly went there as a child, and we met, were married in, and had our children Joey and Grace baptised in St Joseph's parish.
'Another thing that makes Catholic schools so special, and made Kelly and I even more proud, was for Grace to be recognised for her kindness and love to others! Nothing more we could ask.'