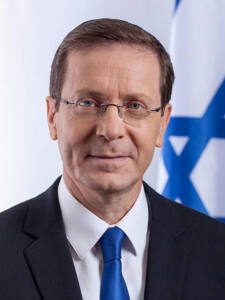 WelCom September 2023
Israeli president Isaac Herzog has condemned attacks by Jewish extremists against Christian places of worship in the country. Mr Herzog said he was committed to the full protection of freedom of religion and worship in the State of Israel.
'In recent months we have seen very serious incidents against the Christian denominations in the Holy Land, our brothers and sisters, Christian citizens who feel attacked in the places of prayer, in the cemeteries, on the street. I view this phenomenon extremely seriously; it is unacceptable in any way,' Mr Herzog said.